Påsketriks party at
Skarsnuten Hotel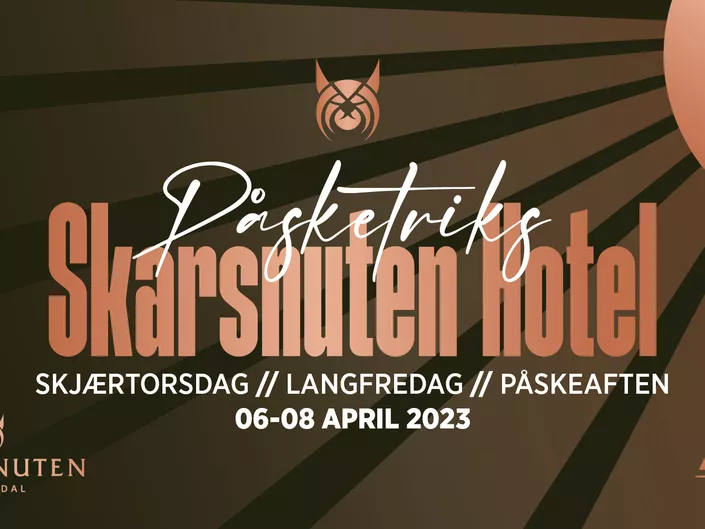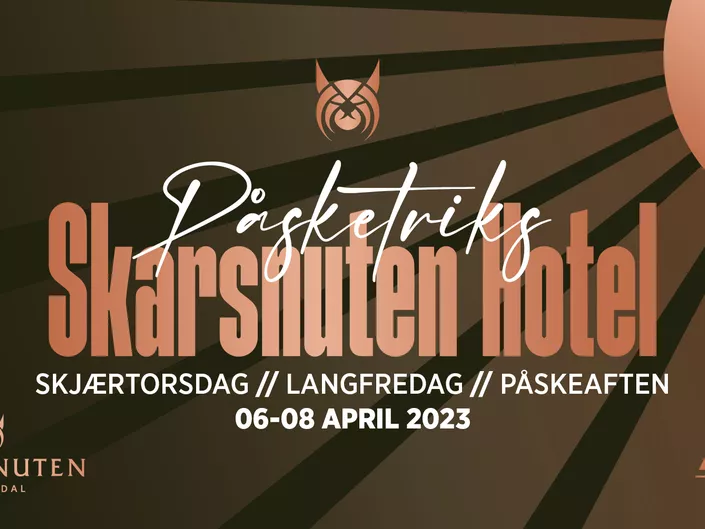 Welcome to Easter at Skarsnuten Hotel. This year, Easter tricks will be arranged again together with AHA Opplevelser.
Now we will FINALLY get back the Easter atmosphere at Skarsnuten Hotel, on the big new outdoor terrace with lots of wonderful people. We promise a warm atmosphere, DJs / Artists, entertainment and lots of nice drinks! We are really looking forward to it! The hotel is kept off and ready for Easter booking. When booking hotel, dinner is included Thursday-Saturday + breakfast. When booking apartments, dinners can be purchased next door. Recommend booking quickly as space is limited and it normally goes very quickly when we open for booking.
Booking
Rooms and apartments can be booked directly here ROOM | APARTMENTS or use the discount code Påsketriks22.
It is also possible to book a table for brunch / après ski these days:

Maundy Thursday:
Table: 12-14: 30 or Table: 15-18
Apres Ski of the Year - Good Friday:
Table: 12-14: 30 or Table: 15-03
Easter Eve:
Table: 12-14: 30 or Table: 15-18
Booking to : restaurant@skarsnutenhotel.no or call: 32 06 17 00
Follow us on our Facebook event for more updated info.
Take care of each other and get in touch with AHA Opplevelser or Skarsnuten Hotel for questions.
Contact
Restaurant
The restaurant is located inside the hotel, and follow the hotels opening hours.
Skarsnuten Apartments
Skarsnuten Apartments are open for booking every day - year round. Skarsnuten Apartments can be booked also when the hotel is closed.