Lakeview Cottage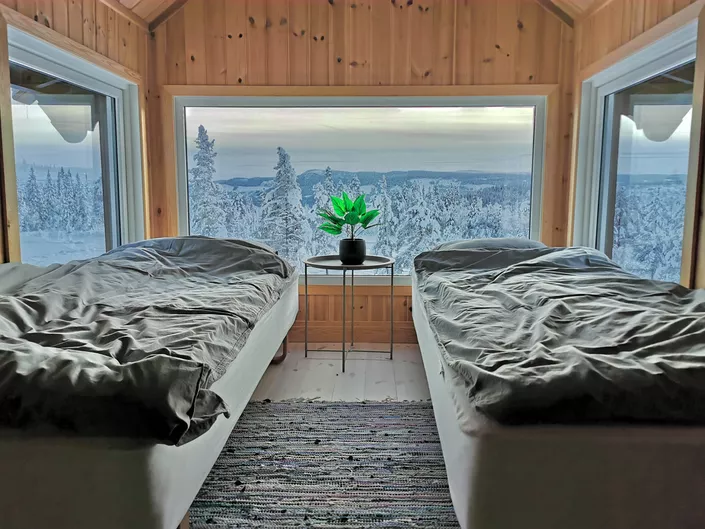 Upon a hill, away from the hustle and bustle of the towns, you will find Lakeview Cottage. Surrounded by forest and a private lake, the cottage offers a unique experience overlooking the best of Norwegian nature.

Traditional mountain cabin spiced with modern features and unique hand-made wooden furniture is perfect for people who look for a city escape as well for those who want to enjoy all the advantages of modern mountain stay.
The real treasure of this cabin is an exclusive panorama room situated on the second floor. Just imagine waking up with the feeling of living among the top of the trees and clouds! Three big windows offer a stunning view across the whole front side of the room. Don't be fooled, other bedrooms are extra special too. The wooden headboard for each bed was made from Huso lodge burned wood.
Details:
12 people, 6 bedrooms, 2 bathrooms, 1 kitchen, 1 dining room, 1 living room, 1 reading room, 2 fireplaces, 1 sauna (for 5 people), 1 badestamp, 1 big terrace with a view and grill, 1 big private parking with charger for electric cars.
Read the whole story of Lakeview cottage here.