Boutique Apartments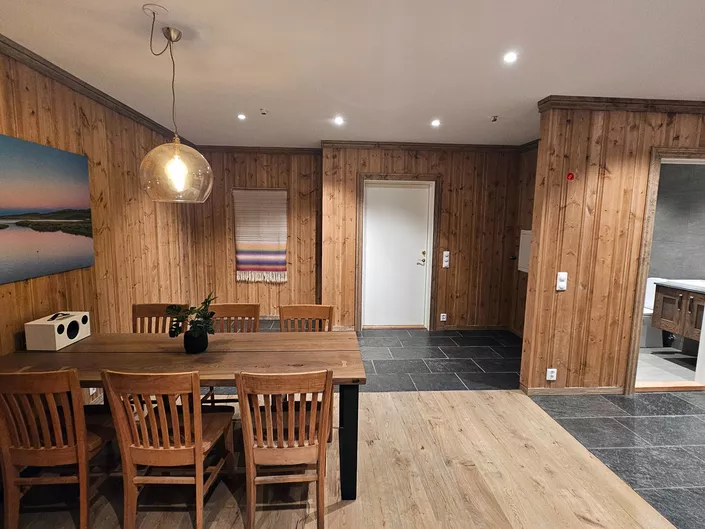 Huso Lodge offers boutique apartments with two bedrooms, a sleeping sofa, and open-plan living and kitchen areas, accommodating six guests comfortably. The spacious apartments (60 m2) boast Scandinavian elegance, high-end amenities, and stunning views of the valley.
On the sunny side of the valley, just 15 km from Hemsedal's famous Skistar Ski Resort, Huso Lodge provides a tranquil haven amidst picturesque surroundings, away from the hustle and bustle of the crowded ski resort. The large cottage is next to Hemsedal's most beautiful cross-country skiing area, which takes you out for over 200 km of well-groomed cross-country skiing trails in valley and forest terrain on the Hemsedal and Gol mountains.

The boutique apartments at Huso Lodge are equipped with 2 bedrooms, 1 sleeping sofa, 1 bathroom, a flat-screen TV with streaming services, a dining area, a fully equipped kitchen, and a balcony with valley views.
The apartments combine lodge-style esthetiques with Scandinavian elegance to complement the beautiful surroundings.
You can combine work, and recreation seamlessly by accessing high-speed broadband.

Other accommodation at Huso Lodge
---