Stavkroa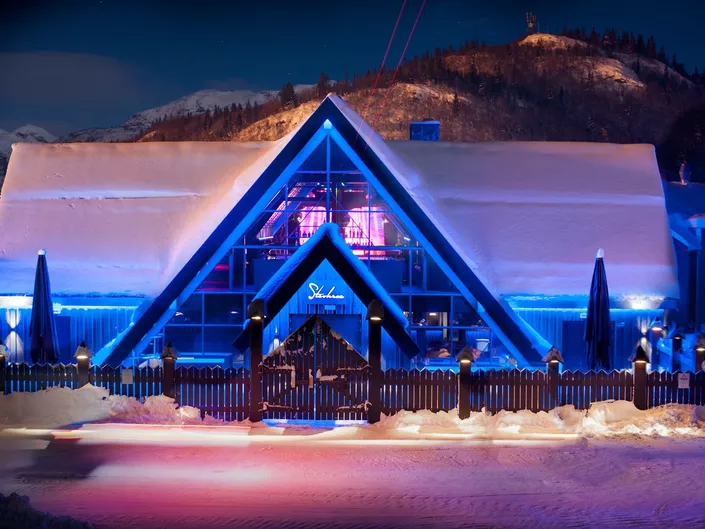 "Stavkroabygget" består av 4 avdelinger: Stavkroa Afterski, Stavkroa Nightclub, Stavkroa KitchenBar og Stallen Saloon .
Stavkroa åpner for sesongen 10 desember
Deep in the mountains of Norway, lies the Valley of Love, Hemsedal. The birthplace of Stavkroa Afterski. Voted the worlds' best afterski several times, expect a night filled with laughter, love, colours, and joy. Let's get this party started!

På vår hjemmeside finner du all informasjon angående Stavkroa. Dette inkluderer billettkjøp, bordsbooking, kontaktinformasjon og mer!