Give your four-legged friend a dream stay
at the new animal hotel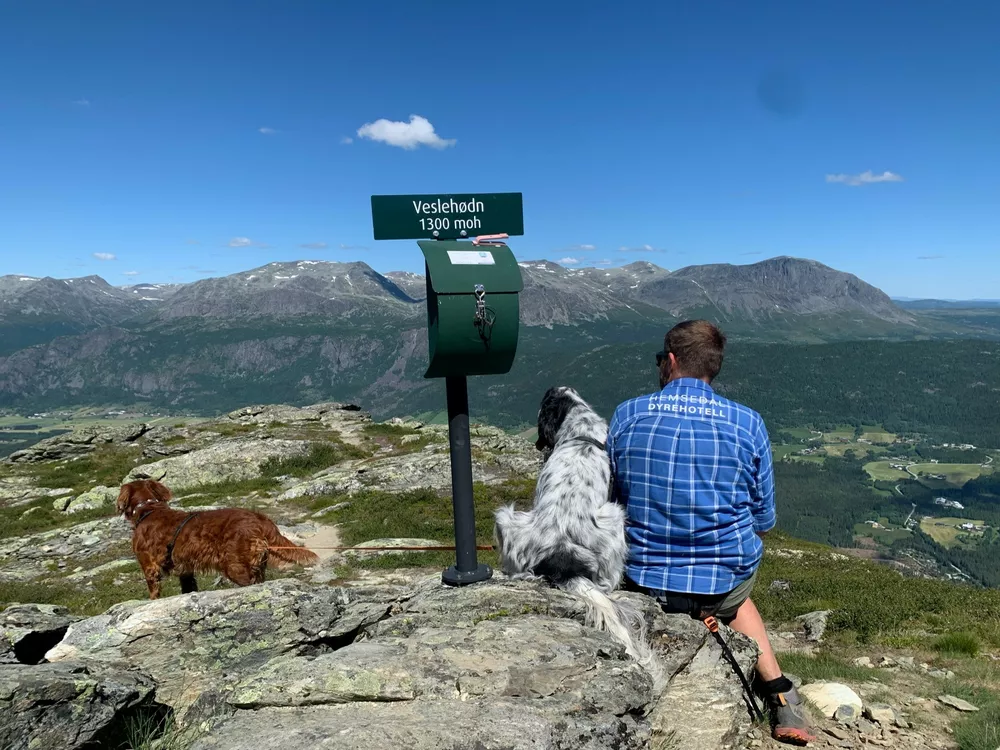 Do you dream of a few hours on your own or to go on holiday without a guilty conscience for your pet? Now you have the opportunity to place your dog in an outstanding animal hotel, right in the heart of Hemsedal.
By Kristina & Inger
2 min
Updated 26 July 2021
Newly opened Hemsedal Dyrehotell offers both a dog daycare every day of the week and a hotel for longer stays. The animal hotel is definitely a desired offer and the only one of its kind in the area.
The owners Even and Fredrik have a strong focus on the pets who come to them to enjoy themselves and they tell us that they are so happy to have finally opened after a long winter with a lot of carpentry and planning. "It is the animals and their owners we have opened this for, and it is a pleasure to welcome the guests." At Hemsedal Dyrehotell, guests have plenty of space in brand new rooms and receive both follow-up and walks to their liking. The walks, or rather hikes, often go to the top of one of Hemsedal's many peaks.
The animal hotel is idyllically located on Storøygarden, which is located below the moutain Totten. It is a short distance from the center for delivery and pick-up, and with Hemsedal's majestic nature right outside the door, there could not have been more exciting hiking opportunities for the four-legged. Initially, the hotel will accept dogs, but will later expand to accommodate other pets. Hemsedal Dyrehotell also has a small shop with a selection of food, toys and equipment for pets, and also offers an animal spa so you can bring a washed and freshly groomed dog home with you.
The interest in the animal hotel has been great even before the opening, and both two-legged and four-legged are excited about the new offer in the valley. Hemsedal Dyrehotell also offers training and courses, and this autumn's first dog behavior course was fully booked within a few days. Even and Fredrik are very happy with a lot of visits and busy days, and welcome all new guests. More information and booking can be found at hemsedaldyrehotell.no.