Wedding
at Huso Lodge & Farm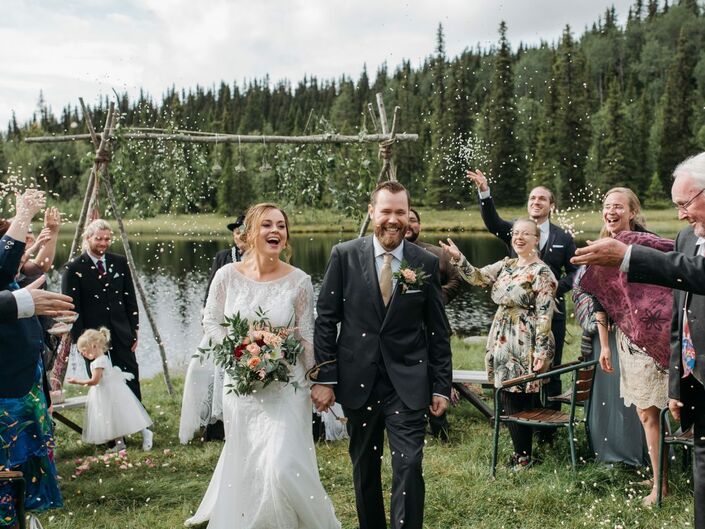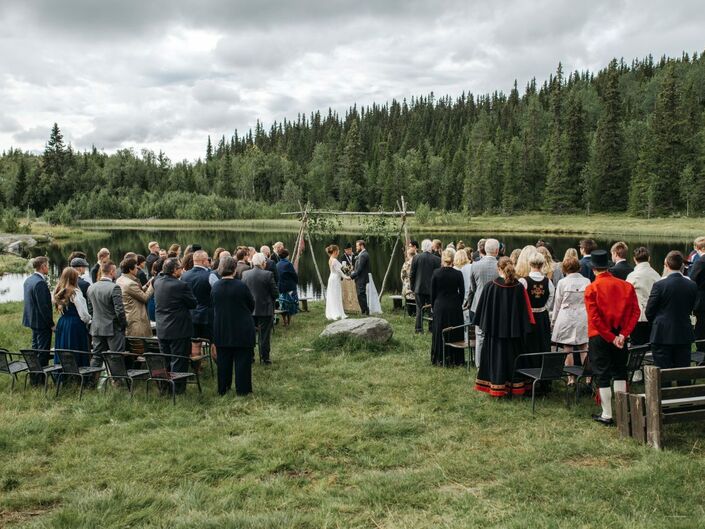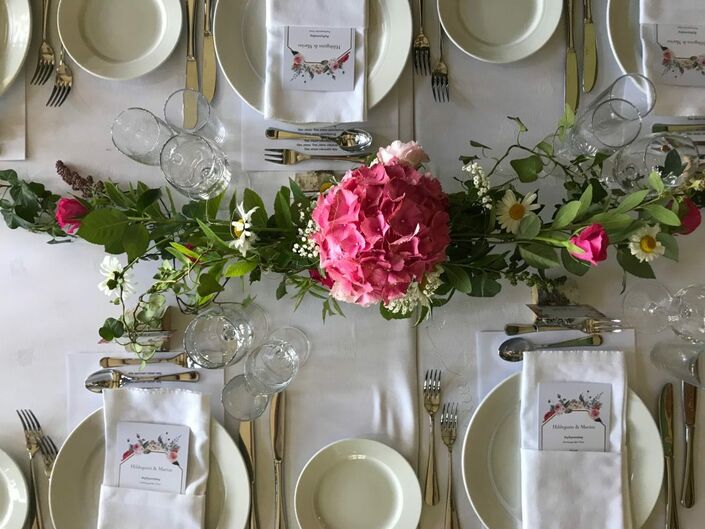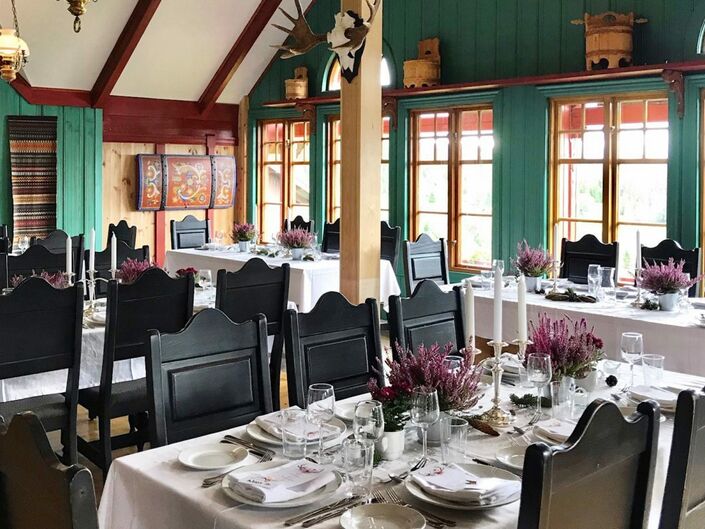 Huso Lodge offers a private, all-inclusive mountain venue to host your wedding. We offer 1-night, 2-night and 3-night wedding packages for groups between 50 and 110 guests. Our dedicated team takes pride in offering an extraordinary experience from start to finish.
Would you like a mountain wedding, winter wedding or special wedding venue with stunning scenery and framework for the celebration? Huso has many options.
You can celebrate in the main courtyard, which is built in Swiss style from the beginning of the 1900s. Or you can choose to use the area on the top of the hill with an old Norse Chieftain's Hall inspired by the Viking age.
Start your wedding weekend with a Welcome dinner at Chieftain's Hall, marry in Gol Stave Church, or on sight in our newly renovated Barn, and continue the wedding celebration at the Banquet Hall and Lounge area on the big day. We will make your wedding dream possible, offering everything from "all inclusive" to "self-catering". We are happy to customize your big day in your favor.