Rent out your cabin via SkiStar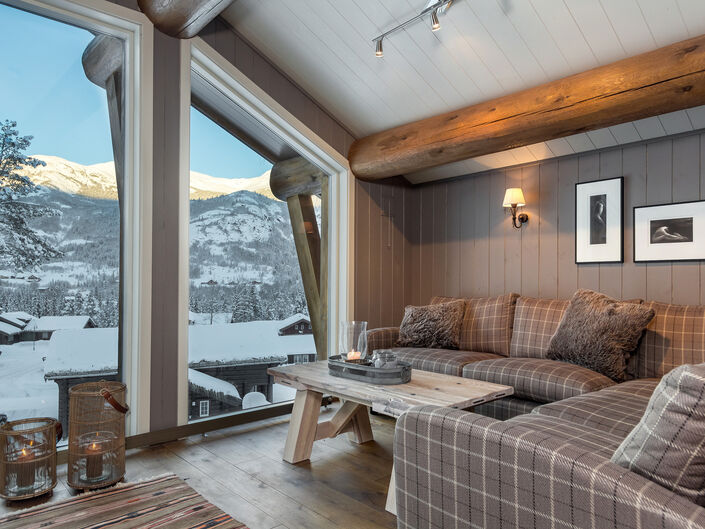 Do you own a cabin or apartment at Hemsedal Ski Center? Rent it out via SkiStar Hemsedal - and you have the opportunity for good income the weeks you do not use it yourself.
Rent via SkiStar
How does it work? It is easy to rent out the holiday home through us. We take care of the whole process; from contact with guests to marketing and all the practicalities of renting. Guests check in at the reception, and after departure we make sure that the accommodation is ready to receive new guests.

Read more about the benefits here
What types of cabins and apartments do we provide?
SkiStar concentrates on providing holiday homes in our destinations. It is therefore important that the home's location and furnishings are suitable for holiday guests. There is by far the greatest demand for cabins and apartments that are centrally located near the destinations' ski resorts.
Contact
Opening hours
Seasonstart til May 1.st
Every day: 9am-3.30pm/4.30pm*
Morning skiing Saturdays:
Dec 25th-March 26th - 7.30am-9am
Night skiing Fridays:
Jan. 7th-March 25th - 6pm-8.30pm
Non-stop-skiing Tue-Wed:
9am-7pm

Extended opening in Christmas / New Year (week 51 + 52):
Non-stop skiing Monday - Thursday 20-23.12 at 0900-1900
Non-stop skiing Monday - Thursday 27-30.12 at 0900-1900
Skilifts that run from 1530-1900 are Hollvin Express, Ulven and Valle1.