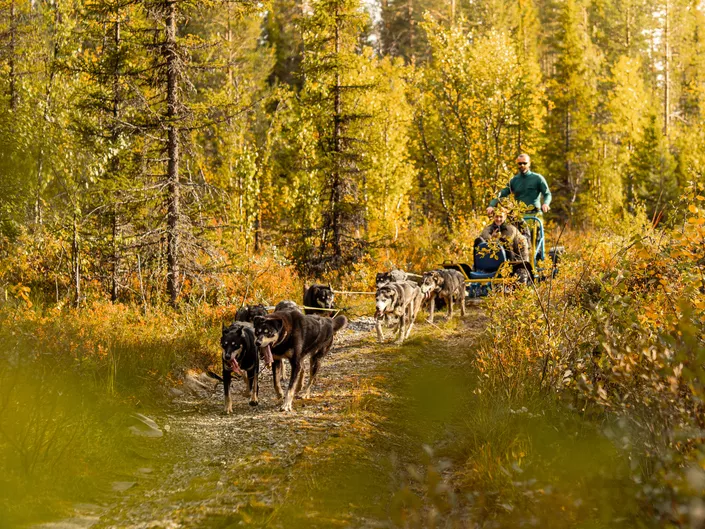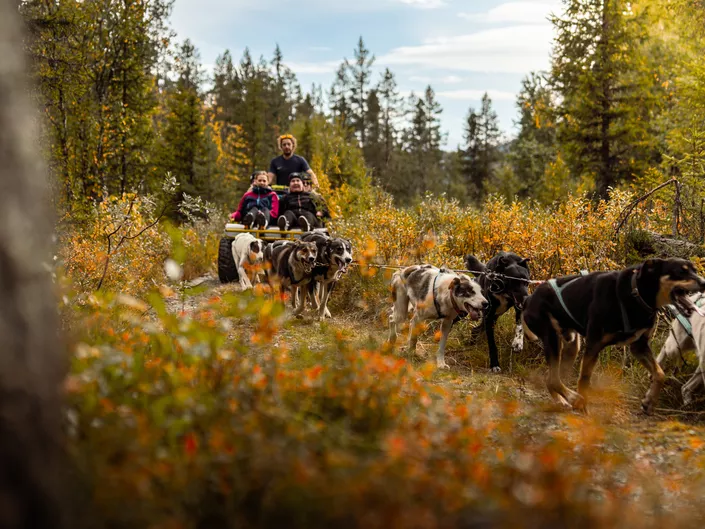 Join us for a husky ride on wheels.
Tours run pretty much every day during spring, summer and late info the fall!
The guide will drive the carts and you will sit and enjoy the ride. It is a short ride. It will also be time to cuddle with the dogs in the dog farm. The dogs love people and would like to say hello, so wear clothing suitable for this.
All in all we use appx. 1,5 hours.
Booking
Book online at bookhemsedal.com.
Price nok 425,- per pers (also children). Children 0-2 years old free of charge, they must sit on the lap of an adult.
No availability?
If there is not enough places for you the day you want to go an option can be if one of you would like to "drive" a wagon. Then we can offer more places than what is in our online booking. Tution will be given and there will always be a guide in front with another wagon. If you are interested please contact you and we will book you in manually.
If you want to go another day, time or need more places than available in the booking, please don't hesitate to contact us, and we will help you. E-mail info@hemsedalaktiv.no or by phone +47 942 14 111.

Temparature notice
During summer we might have to cancel trips it gets to hot for the dogs to go. We will let you know if we need to cancel the trip, it will then be refunded or moved to another day if that suits you. The guide will contact you if this is the case.
Contact
Opening hours:
Monday-Saturday: 09.00 and 13.00.
Sundays at 10.00