Fýri Resort of Hemsedal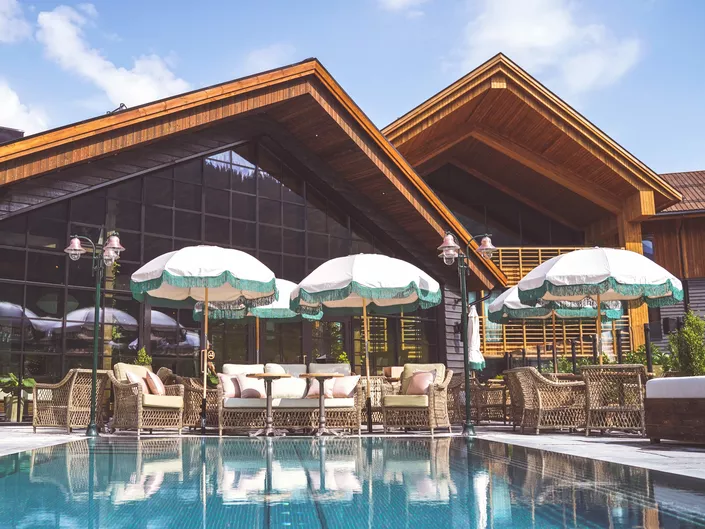 All-year-round destination where life is good. Fýri Resort is located at the bottom of Tottenskogen with ski-in/ski-out and beautiful views of mountains and valleys. Highest level of hospitality and a place for small meetings and large conferences.
FÝRI - Resort of Hemsedal that offers world-class experiences in a magical environment. Wonderful combinations of food and drink, socialization, activities and a "retreat" feeling.
The experiences are in line here, relax in the outdoor pool, enjoy an exquisite dinner with fantastic company, go skiing, take a bike ride or just be present in the Norwegian landscape.
Fýri Resort has 144 hotel rooms, apartments and meeting rooms for 460 people.
Possibilities for large and small meetings in the mountains, in meeting rooms or by the pool. Warm meeting rooms combined with a large number of activities make Fýri the ultimate destination for gathering new energy, breathing fresh air and having fun together!
For us, food and experience are important. On the top floor overlooking the mountains and valleys lies Liv – the only place to hang out. Liv is cozy with an unpretentious vibe, our definition of a quality bistro.
Pool club
As unexpected as a sandy beach in the Alps. Part of the hotel, but at the same time a separate world, which consists of outdoor pool and indoor pool, both heated to 35 degrees, open fireplace, table tennis table and fitness facilities.
Our pool club is the reward after your daily excursions. After a long hike in the mountains, a muddy MTB hike or a day of skiing, it feels extra well-deserved to recharge your batteries in a bathrobe on a sun lounger, in front of a good fireplace, with great music and a good drink. A bit like when après-ski meets beach club. Summer and winter you can always come here and experience the contrasts between the mountains, the pools, the cold and the lovely fireplaces. Everything packed together in an environment that feels unexpected and exclusive
A place where life is good.
Check out what's on at our resort on What's On.
Make your reservation now on fyriresort.com.

Contact
Opening hours
Open every day Discover Fýri and Hemsedal
---
Package deals at Fýri Resort
---
All you need for an active day
---