Mountain Cart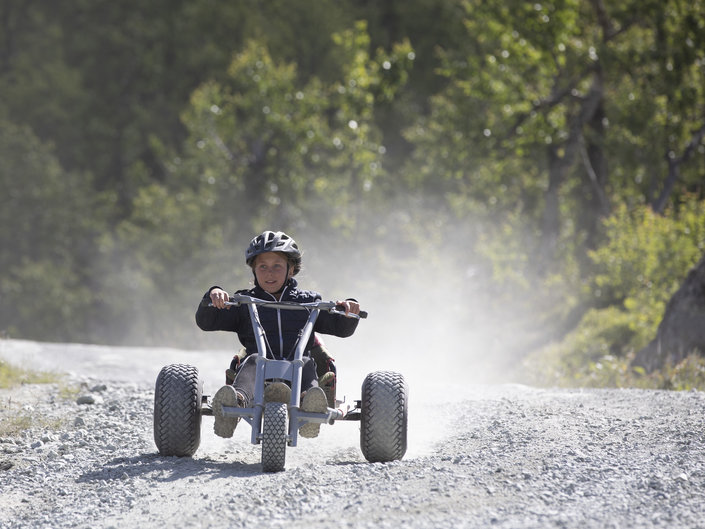 Try Mountain Cart and get a adrenaline filled experience in an easy and fun way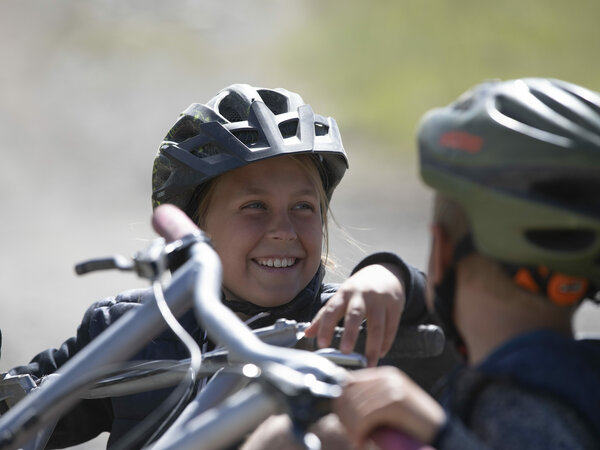 Mountain Carts is available every Saturday and Sunday until October 10th, and also daily in the period October 2nd to 10th (week 40).
A Mountain Cart is a safe, fun and speedy acitivty suitable for the whole family. A Mountain Cart is a "grown 3 wheelbike" without pedals, but with good breaks on the handels so you can controll the speed. No prior knowledge is necessary.

The Mountain Carts have different sizes. We recommend these heights for the different sizes:
S: 140-165 cm
M: 155-180 cm
L: 170-195 cm
XL: 180-210 cm
Prices
Double trip: NOK 600
The price include transport.
Groups
We also arrange group events with a guide on request. Contact Hemsedal Active at info@hemsedalaktiv.no or +47 483 86 018.