MIA- Fjøset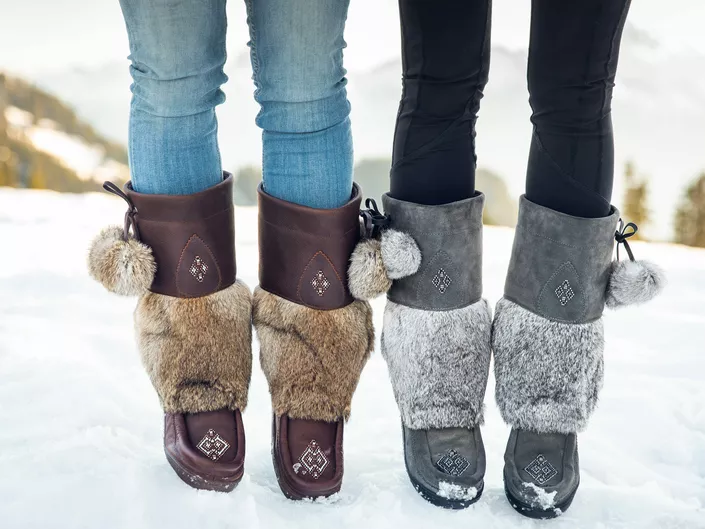 The barn is a cozy shop at Engene Gård in Hemsedal. We sell Alpaca products, mukluks from Manitobah, fur jackets from Møller and interiors from Light & Living, Denim Studio, Islow nikkers and One Season Australia
Welcome to a pleasant shopping at Engene Gård in Hemsedal
The barn is a shop that primarily sells alpaca products from Peru. We are a fair trade shop that helps single mothers in Peru by selling beautiful handicrafts. We design products and here you can find everything from scarves and shawls, sweaters, ponchos, jackets and coats.
See the products here <<
We also have shoes from Manitobah in Canada. Gorgeous shoes that are suitable for Norwegian winter and Norwegian summer. Manotibah customers support by buying indigenous-owned companies in Canada. Each pair of Manitobah Mukluk comes with an original certificate, which shows how important the company's role is to the indigenous people.
See the shoes here >>
A new addition to our store are beautiful interior products from Light & Living, trousers from Denim Studio, knickers from iSlow, summer dresses from One Season Australia and JEFF.
Inspiration can be found here >>
Contact
Opening hours:
Friday and Saturday 11:00-16:00