Harvest Feast på Huso Lodge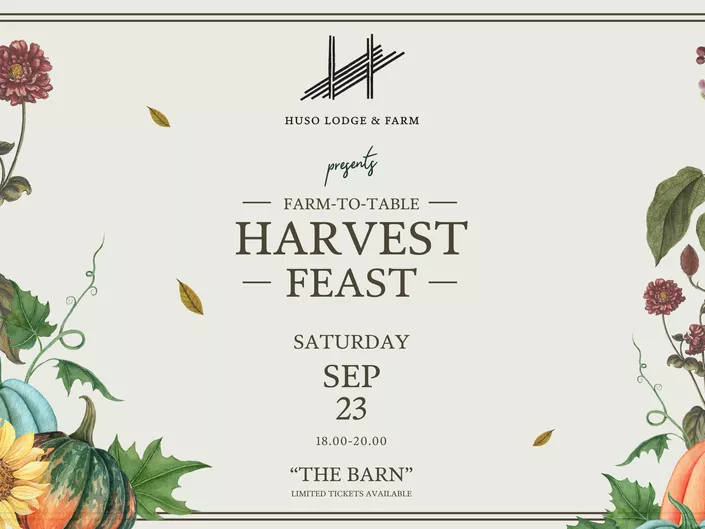 On Saturday September 23nd at 18:00 you can for the first time experience a real "Harvest Feast" at Huso Lodge & Farm. In the barn, you can experience an entire evening with organic food produced on the farm.
Du er invitert til vår første årlige gård-til-bord-høstfest lørdag 9. september kl. 18.00 - 20.00 i vår historiske låve oppe på Huso Lodge & Farm i Hemsedal.
Etter at butikkene stenger på Hemsedal Høstmarked, ta turen opp bakken for å slappe av den aktive dagen med god mat, god vin, god musikk og gode samtaler.
• Klassisk lantidskokt oksegryte sakte tilberedt med nyhøstede rotgrønnsaker og mikrogrønt direkte fra gården vår.
• Rustikk og næringsrik rustikk potetmos
• Tradisjonell tyttebærsaus laget av friske bær
• 2 glass økologisk rødvin tiloksegryten (valgfritt)
• Gulrotkake til dessert (med gulrøtter nyhøstet fra gården vår, selvfølgelig:)
• Kaffe fra vår egen Scandanavian Alps Coffee