Fýri Resort - ROA Matbar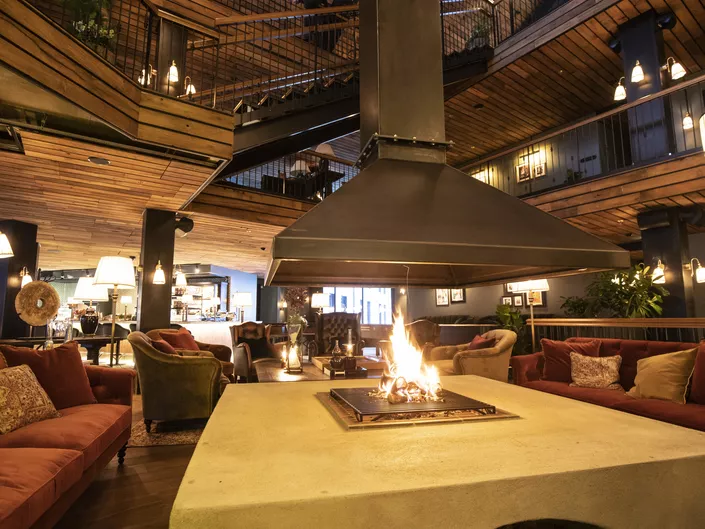 ROA is the number one hangout spot at Fýri. Find this bar and playground on the same floor as our lobby, the given destination to grab a drink after a day in the mountains.
You might forget all about your reservation in our main restaurant LIV upstairs once you have a look at our small, yet irresistible menu. There's always action at ROA. We love sports, competitions and games and there's shuffleboard, pool tables, table tennis and backgammon, free of charge.
And the menu? We're not really into pretentious or over-the-top fancy dinners, but prefer simple food, the kind you want to eat again. A real tasty mushroom toast, Moules Frites, a cheese and charcuterie board and Fýri's (soon to become world famous) shrimp sandwich is just a few of the delicacies that you simply cannot miss out on!
Contact
Opening hours
Sunday – Thursday 17.00 – 00.00
Friday – Saturday 17.00 – 01.00
Last order 30 min before closing.
Kitchen until 22.00.