Hemsedal is located high in the mountains, which also means that we have a mountain flora that extends accordingly. Many people think that you can not take advantage of nature high up in the mountains, where you are wrong! We have many different berry varieties such as: cloudberries (also called gold in hemsedølene), blueberries, junipers, cranberries, crackers, raspberries that I know are edible
Katarina & Hanne
5 min
Updated 29 April 2021
Her er en oppsummering av når du kan plukke noen av bærene som jeg tipser om:
Blåbær - Midten av juli til august
Villbringebær - Midten av juli til august
Tyttebær - August til oktober
Multebær - August til september
Rognebær - September til oktober, når første frosten har vært
Tenk når vinteren kommer og du kan plukke frem en pose med bær fra Hemsedal og nyte smaken fra fjellet hjemme i stuen.

Her kommer en oppskrift på skikkelig god multe-is som du kan lage hjemme:
5 dl kremfløte
1 boks kondensert melk, sukret ikke Vikingmelk
Så mye multer som du syns smaker bra
Pisk kremfløten til du får myke topper.
Tilsett søtet kondensert melk og visp litt til.
Tilsett multer eller multesyltetøy
Hell iskremrøren i en beholde som rommer minst 1,5 liter. Du kan godt bruke en brødform. kle den inn i plastikk og la den stå i fryseren i minst 6 timer før servering.
ps. du kan like så godt smaksette iskremen med blåbær eller bringebær om du heller liker det.
Nyt av smaken av Hemsedal!
From the berries you can make juice, jam or just eat them directly from the plant and enjoy our fantastic Norwegian nature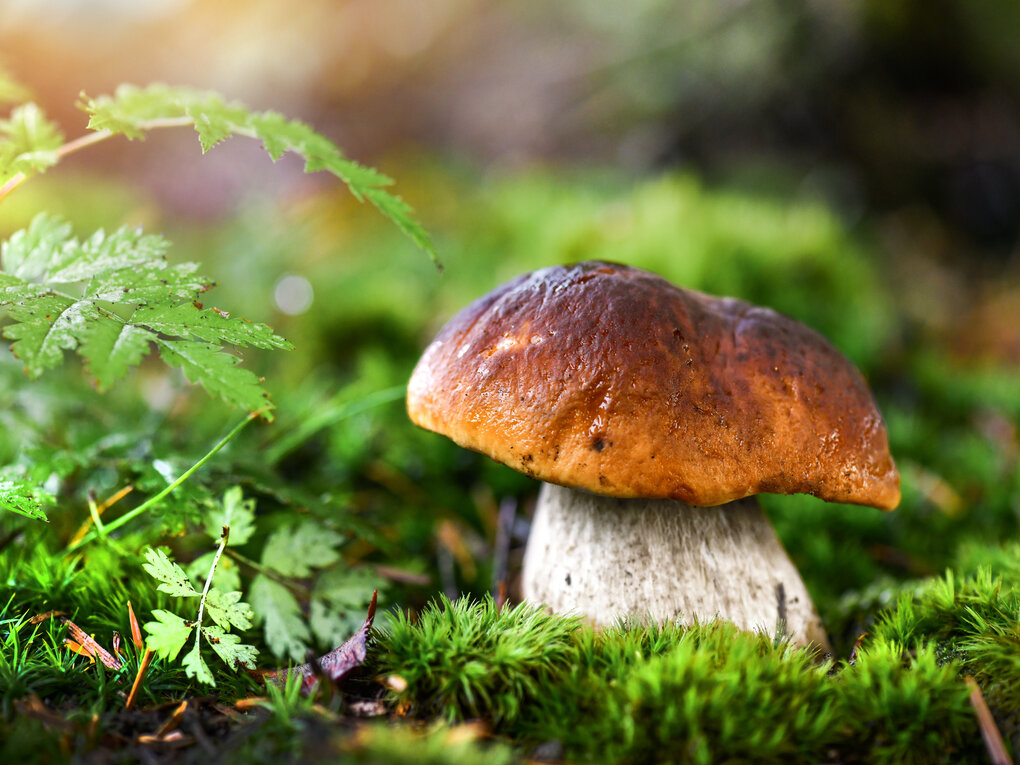 If you are looking for mushrooms for dinner, these types of mushrooms are common here in the mountains:
Chanterelle - spruce and birch forest
Stone mushrooms - leaves and coniferous forest
Pale Porcini - leaves and coniferous forest
Before the trip, you should pack some equipment to collect the mushrooms. Use what you have at home, you do not have to buy a lot of equipment.
You need:
It is a good idea to bring a basket, or cardboard box, to collect the mushrooms in, plastic bags are banned when you are on a mushroom trip.
Remember to only pick mushrooms that you recognize, I recommend everyone to learn to recognize the poisonous mushrooms. There are many apps that you can download to see which mushroom it is that you found. Check the app store on your mobile.
Learn the most poisonous mushrooms and pick only the mushrooms that you are absolutely sure of, and you will have a nice mushroom trip in the forest