Hemsedal Jr. Freeride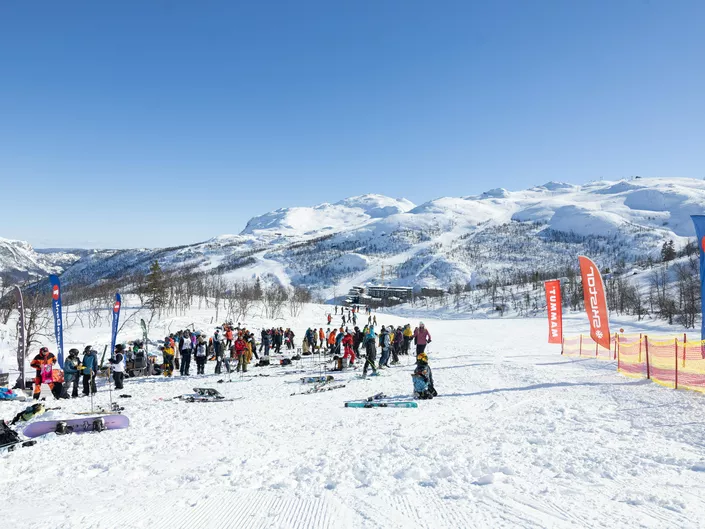 Competition for tomorrow's freeriders!
Hemsedal Junior Freeride is an exciting event that gives young skiers an opportunity to explore the incredible freeriding opportunities that Hemsedal has to offer. This event is specially designed to promote freeskiing among the younger generations, and it gives participants a chance to develop their skills, build confidence and interact with other like-minded ski enthusiasts.

The event emphasizes safety, and professional guides and instructors are available to guide participants through the mountains. This helps them understand the risks and make safe decisions while exploring the terrain.

Arena: Radiobollen and Mortenskaret

Hemsedal Junior Freeride is organized by Freex, which is the local freeski and snowboard club in Hemsedal.

Contact
Opening hours winter 2023/2024

24. Nov - 2. Feb
Mon - Sun 09:00-15:30*
3. Feb - 1. May
Mon - Sun 09:00-16:30*

*Dec 24th 09:00-14:00
*Non-stop skiing 26. Des - 13. Mar
Tues and Wednesdays 09:00-19:00
Extra non-stop skiing 12. - 25. Feb
Mon - Thur 09:00-19:00
*Morning skiing 30. Dec - 16. Mar
Saturdays 07:30-09:00
No morning skiing on Saturday 9 March due to Hemsedal Up´n Down.
*Evening skiing 29. Des - 15. Mar
Fridays 18:00-20:30

See opening hours for reception, ski rental and shop.