Badge of
Sustainable Destinations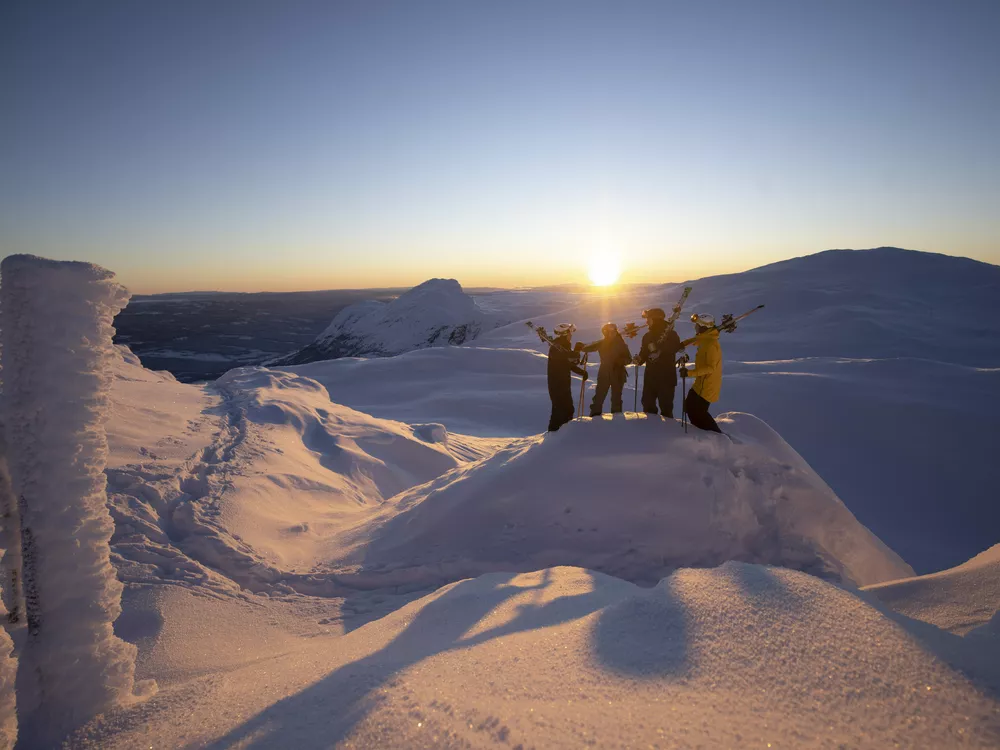 Hemsedal already started working towards becoming a certified destination in 2020, and had the goal of obtaining the Badge of Sustainable Destinations by the end of 2022.
By: Hanne
2 min
Updated 28 December 2022
Friday December 16. Hemsedal was awarded the Badge of Sustainable Destinations, together with Nesbyen, Ål and Gol. This means that the entire region of Hallingdal is now certified as sustainable destinations, Flå has previously obtained the badge together with Norefjell and Geilo has been the pilot of the badge in the past.
"We have worked for this certification for two years, where we first and foremost viewed the status of Hemsedal - what does Hemsedal currently have and what do we need to work on going forwards. Now Destination Hemsedal has finally been approved against the sustainability standards, and we will be awarded the Badge of Sustainable Destinations, says project leader Anneli Rosberg Vøllo".
The indicators which we have been tested against concerns destination management, strategical basis, conservation of nature, culture and environment, strengthening of social values and economical viability, which we must continue to determinately work for. This means to reduce our footprint - together with our employees, inhabitants and guests, and deliver true nature experiences based on nature and culture, and be good hosts whom facilitate hospitality.
The badge is a tool to improve climate and environment, but it in no way means that the destination is sustainable in all areas as it is today, but that the destination will work to become more sustainable, by implementing the necessary sustainable measures.
The Badge of Sustainable Destinations is awarded by Innovation Norway to destinations that over extended periods of time determinately work towards sustainable development.