Welcome to
Hemsedal Fjellcamp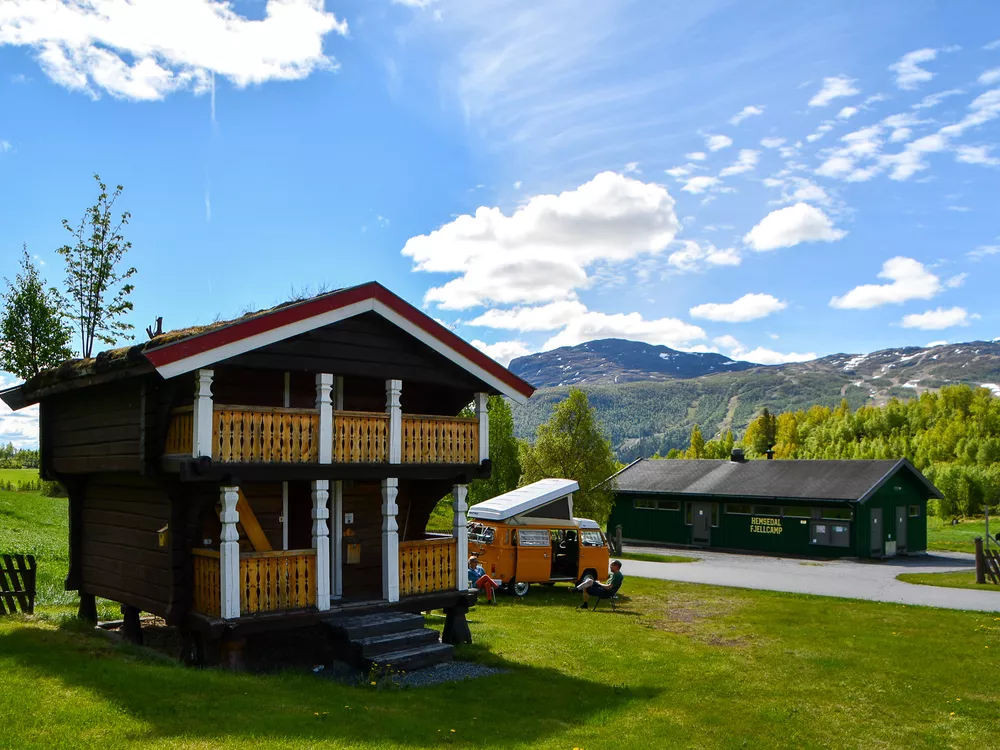 We have been talking to the new owner of Hemsedal Fjellcamp, formerly Hulbak Camping, Jens Christian.
by: Hanne
2 min
Updated 23 June 2022
Jens Christian is the new owner of the campsite and is looking forward to welcoming summer's guests. Hemsedal Fjellcamp is located in rural surroundings on Hulbak with beautiful views of the mountains in Hemsedal.
Hemsedal Fjellcamp is located 5 minutes from Hemsedal center.
At Hemsedal Fjellcamp you can spend the night with a motorhome, tent or caravan, here is everything arranged for an adventurous overnight stay in the mountains. For the very youngest guests, there is a play structure they can have fun in.
They have one large sanitary facility with toilets, showers, washing machines and kitchens.
Here is everything prepared for a wonderful mountain holiday.
The campsite will also be open during the winter.