PRAY FOR SNOW - Hemsedal Cafe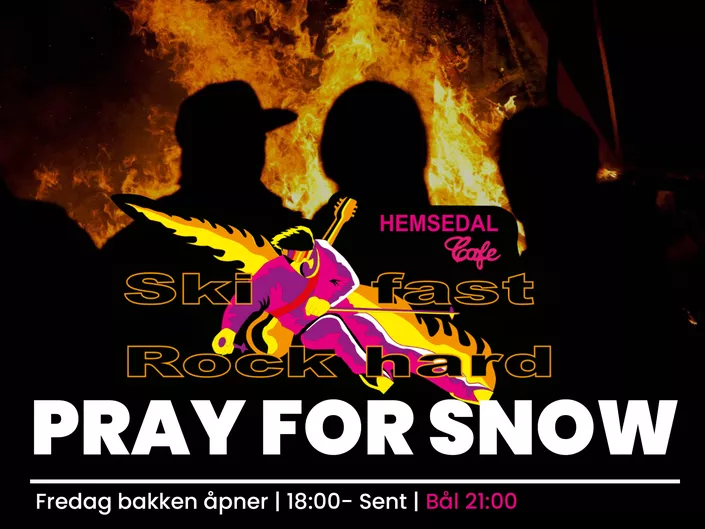 The countdown has begun! In keeping with tradition, Cafeen is gearing up for a full-blown winter celebration as we welcome the Winter King in true Cafe style. Expect mouthwatering food, a blazing bonfire, DJ Micke, and the most epic winter bash of the year. ARE YOU READY FOR THIS YEAR'S PRAY FOR SNOW?!?
PROGRAM:
🍽️ Food: 6:00 PM - The Classics
🔥 Bonfire: 9:00 PM - Witness the spectacular lighting of the bonfire to mark the arrival of winter
🎉 Après-ski: 9:30 PM - DJ Micke fires up the party.
RESERVATIONS:
📞 Phone: +47 99 55 99 94
✉️ Email: cafen@gohemsedal.com


Contact
Opening hours
Varies with the seasons.
Check our website for updated info.