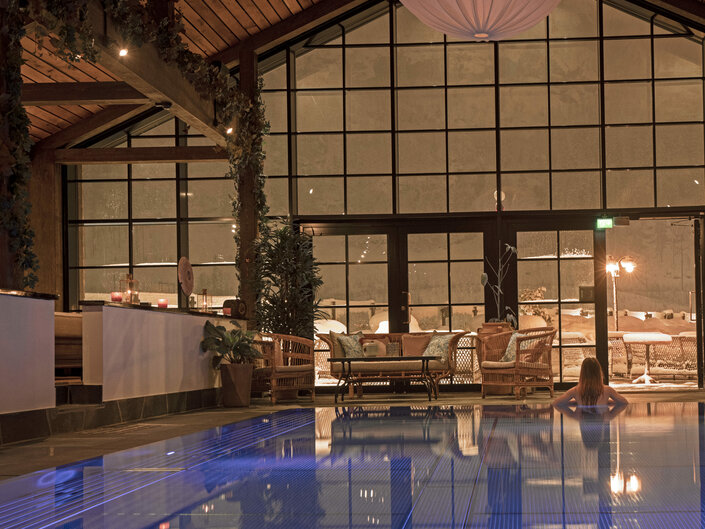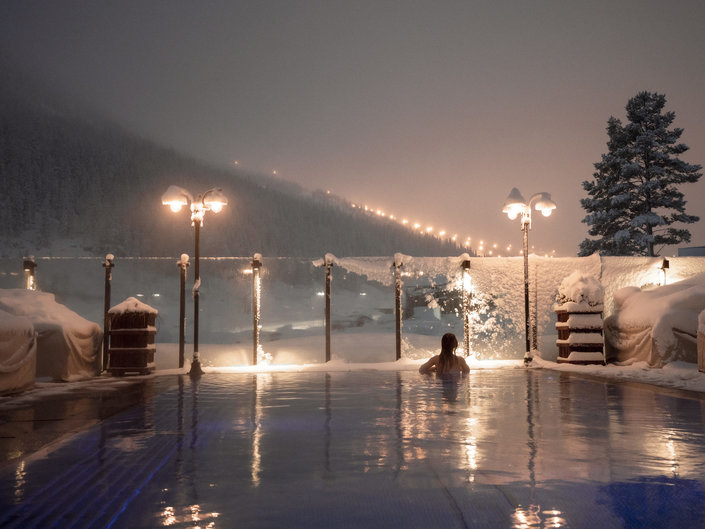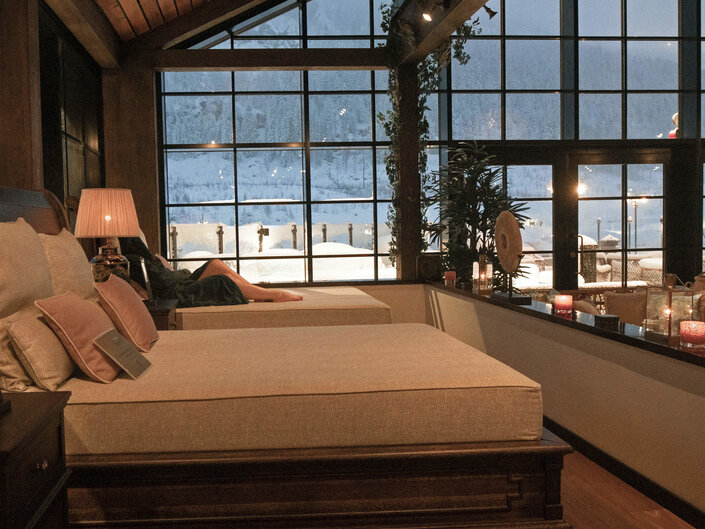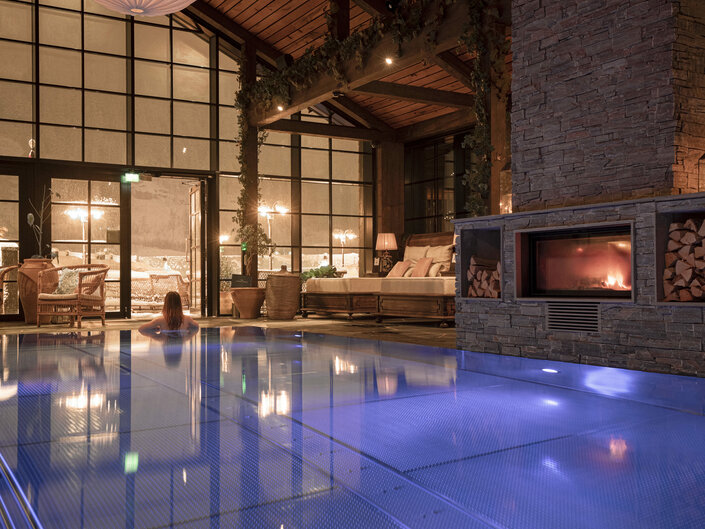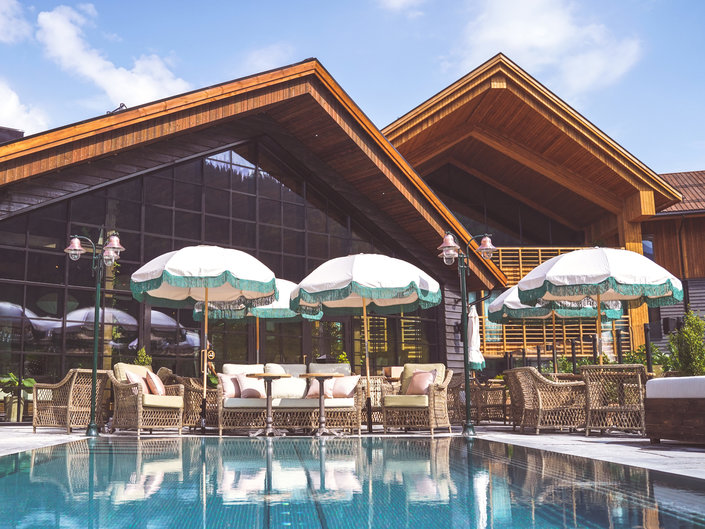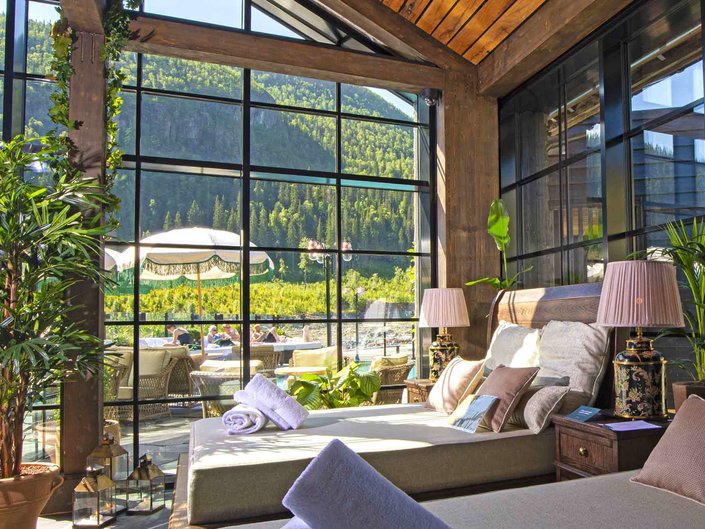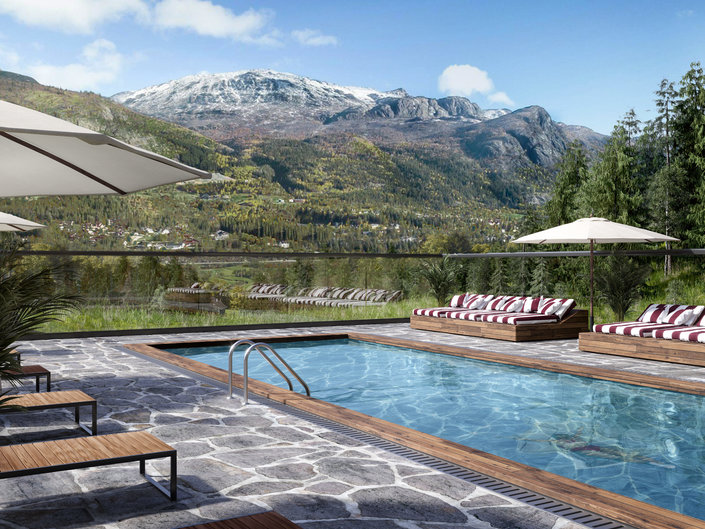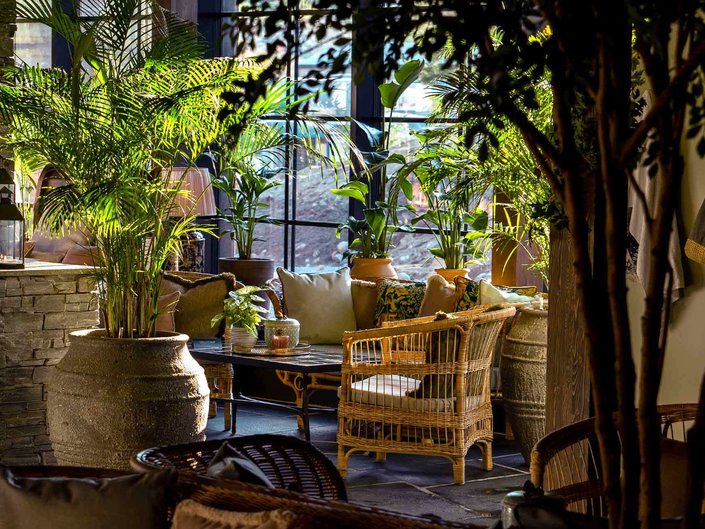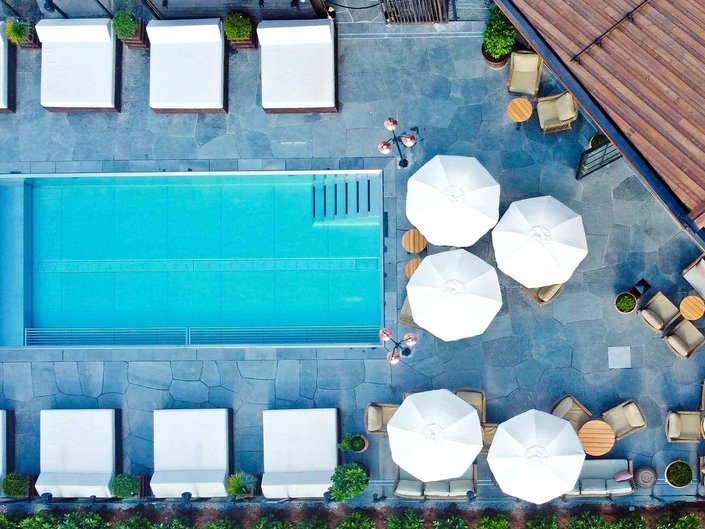 As unexpected as a sandy beach in the Alps. Part of the hotel, but at the same time a separate world, which consists of outdoor pool and indoor pool, both heated to 35 degrees, open fireplace, table tennis table and fitness facilities.
Our pool club is the reward after your daily excursions. After a long hike in the mountains, a muddy MTB hike or a day of skiing, it feels extra well-deserved to recharge your batteries in a bathrobe on a sun lounger, in front of a good fireplace, with great music and a good drink. A bit like when après-ski meets beach club. Summer and winter you can always come here and experience the contrasts between the mountains, the pools, the cold and the lovely fireplaces. Everything packed together in an environment that feels unexpected and exclusive.
At the pool bar you can order delicious cocktails, bubbles of all kinds or an aperol spritz. The food is fresh and suitable for eating by the pool or as a snack with the drink. Here we pick out the best from modern American food with a touch of South America and Asia, simple dishes, but with high quality.
Pool Club has an age limit of 16 years.
Contact
Opening hours
Open every day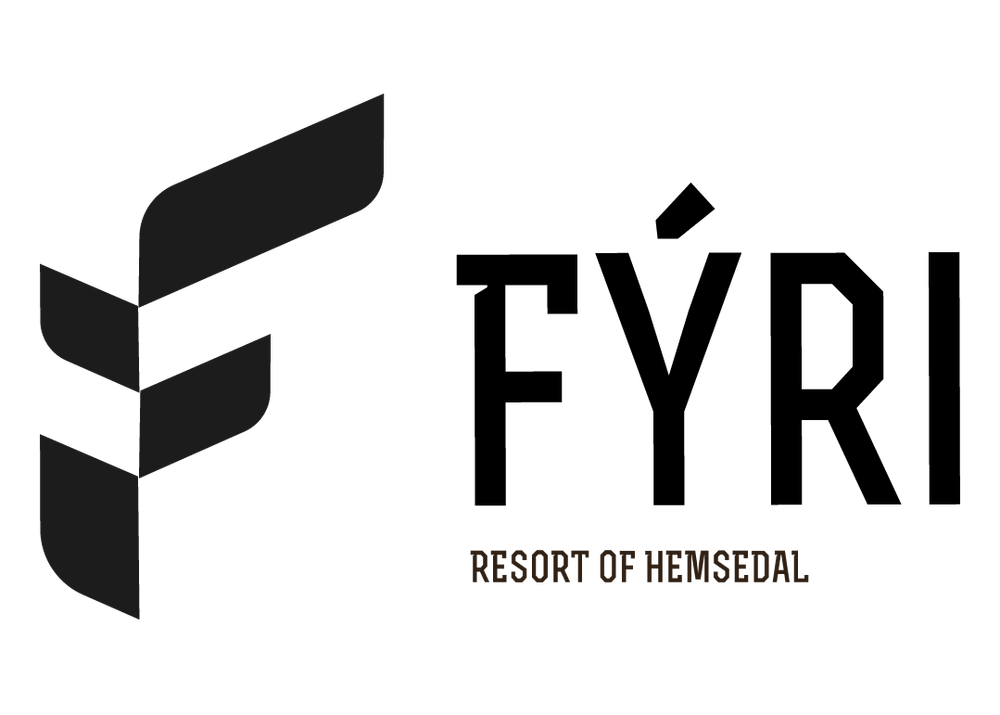 Day Pass
Are you not staying with us, but still want to feel the Fýri feeling?
Maybe you have been out for long days in the slopes and long to relax with comfortable music, lovely rest beds and warm pools. Then you can book our Day Pass.

If you get hungry, you should know that there are several delicious dishes on the menu. And if you are just a little hungry, you can order a dish of fresh fruit. In the pool bar you will find a wide selection of refreshing drinks.
POOL CLUB DAY PASS includes entrance to the Pool Club from 09.00-14.00.
Of course we take care of the bathrobe and slippers the time you are here.
Fýri Pool Club has an age limit of 16 years.
Check-in takes place at the reception.

345 NOK/pers

Order by email to: reservation@fyriresort.com
Or contact us by phone: +47 (0)31 00 15 60