Snowcat Experience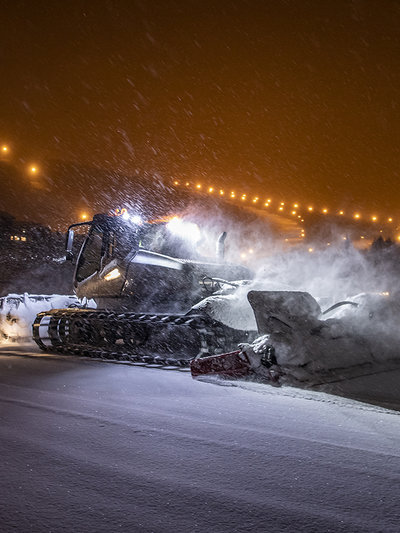 Join one of our most modern groomers on its mission on the slopes
Join one of our most modern groomers on its mission on the slopes!
The ride takes place in one of our grooming vehicles, which weigh up to 14 tonnes and have 530 horsepowers. The cab has three seats, including the driver, and has an impressive number of buttons, levers and screens for cutting, milling and the dozer.
During 45 minutes, you'll learn a lot about the machine and how it works and how we handle the snow for best results. If you want to, you can even test drive the machine yourself!
The age limit is 16 but younger children may come if accompanied by an adult.
Max 2 people per tour and the price is per tour. You may not join the tour if you have consumed alcohol. The amount will not be reimbursed if we must decline your participation due to the influence of alcohol. Meet-up location outside the Spiseri Lodge. Do not forget to wear regular shoes and not ski boots.
Choose between tours Monday and Saturday, with the hours 17.00-17.45, 18.00-18.45 and 19.45.