Horseback Riding at Skogshorn Rideleir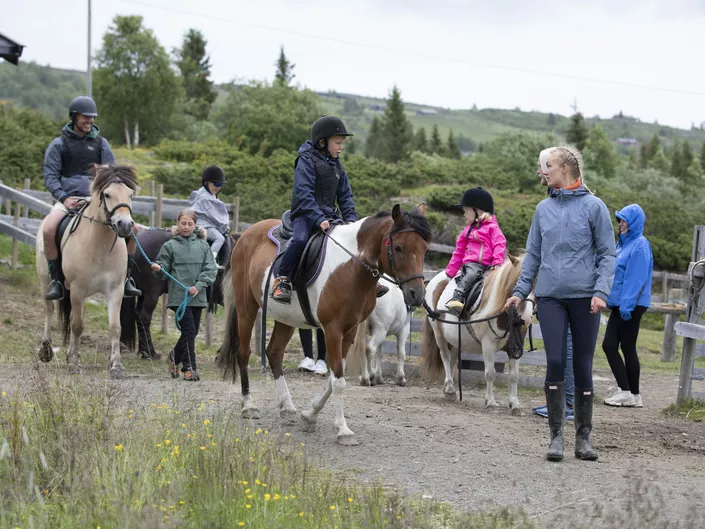 We can offer beautiful surroundings under Skogshorn in Lykkja.
Horseback riding
Horseback riding is possible from week 26 to week 33, every day. We suggest to pre-order at phone +47 997 25 891 or visit us at Skogshorn Rideleir.

It is possible to take horseback riding tours for 1, 2 or 3 hours, and it is also possible for children to ride a horse. Furthermore, we arrange half and whole day tours by appointment, Halv- og heldagstur etter avtale, also possible with overnight trip.
If you want to rent a horse we will try to accomodate that as well. If you order horseback riding for children there is always someone that lead the horse.
1 hour trip NOK 450,- pr pers
2 hours trip NOK 650.- pr pers
3 hours trip NOK 850,- pr pers
2 and 3 hrs trip are preferable with minimum 2 persons.
Day trip and overnight trip preferable by appointment
Group discount
Order online here