Skistar bike package 4 days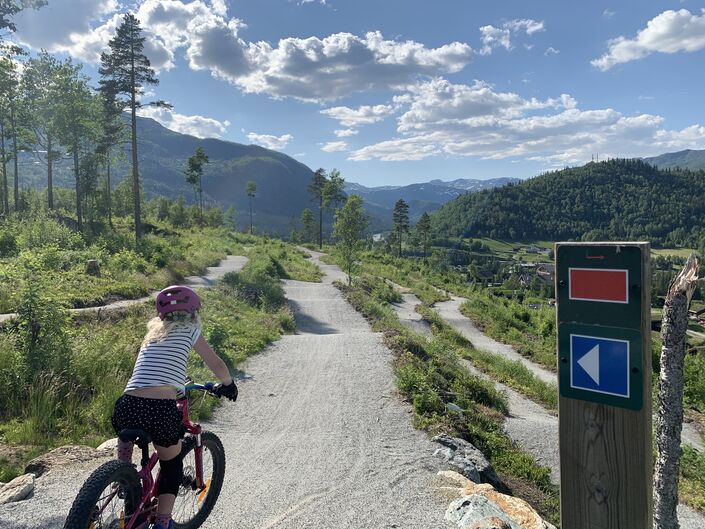 Stay 4 nights + LiftPass 4 days. Explore Hemsedals magical mountains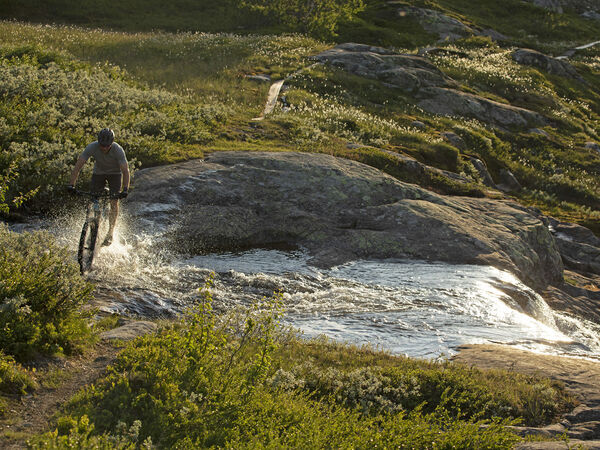 SkiStar Concept StoreShort week in the mountains
Book in for a short week in the mountains. Enjoy your days on a bike seat or on a mountain hike.
Included in the package is a lift pass for 4 days, from the lift you can bike down our cool blue flowtrail, Hemsedal Rides, that suits most who can bike. There are small jumps along the road and you can control how difficult you want it to be to bike. Remember if you bring smaller children, that you try your hand at the family bike park in Tottelia before you set off in the blue flowtrail.
At the top of the lift you will find Fjellkafeen, where you can enjoy a good waffle or a coffee in the deck chair. The top of the lift is also a good starting point for mountain hikes to, for example, the Top20 top Totten and inwards Systerskaret and down towards Dyrja, here you bring a map and compass so you can safely find your way down again. Check out hiking here.
If you do not have your own bike, you can rent this in the Concept Store in Alpin Lodge.
Contact
Opening hours
Seasonstart til May 1.st
Every day: 9am-3.30pm/4.30pm*
Morning skiing Saturdays:
Dec 25th-March 26th - 7.30am-9am
Night skiing Fridays:
Jan. 7th-March 25th - 6pm-8.30pm
Non-stop-skiing Tue-Wed:
9am-7pm

Extended opening in Christmas / New Year (week 51 + 52):
Non-stop skiing Monday - Thursday 20-23.12 at 0900-1900
Non-stop skiing Monday - Thursday 27-30.12 at 0900-1900
Skilifts that run from 1530-1900 are Hollvin Express, Ulven and Valle1.