Packed lunch from
Skarsnuten Hotel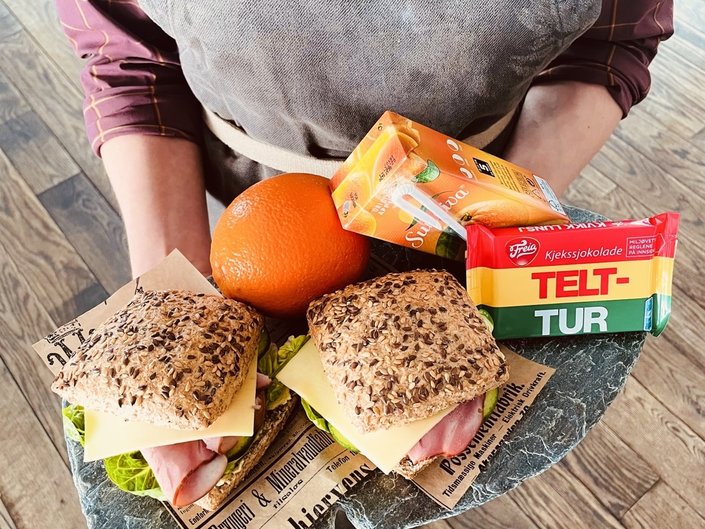 With a packed lunch brought along you will never again loose your strong.. Order your packed lunch at Skarsnuten Hotel.
NOTE: Must be ordered at breakfast 08.00 - 10.00.
This is because we want your lunch to be fresh and nice when you are going to eat it.
Read more about packed lunch
Contact
Opening hours autumn 2021
Skarsnuten Hotel
The hotel is open weekends only from September to winter season start.
Closed weekends due to private parties: 17-19/9, 24-26/ and 1-3/10.
The hotel opens for check in Fridays at 16.00 and closes after breakfast and check out Sundays.
Restaurant
The restaurant is located inside the hotel, and follow the hotels opening hours.
Skarsnuten Apartments
Skarsnuten Apartments are open for booking every day - year round. Skarsnuten Apartments can be booked also when the hotel is closed.