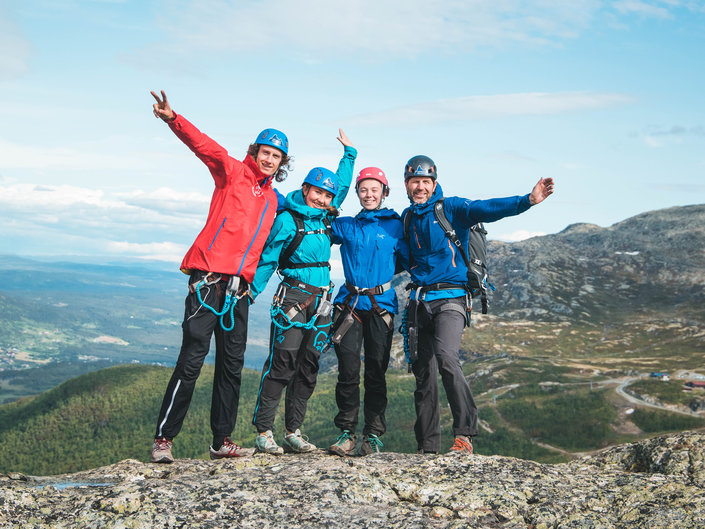 Bring the whole gang on an untroubled tour.
Let's set up a race where different muscle groups are challenged every day, the senses are sharpened and the menu is designed for health and pleasure.
It is possible to rent a cabin with hotel service through proHemsedal. Both the chef and a masseur arrive at the cabin when all the activites are finished. Among "Hemsedal topp20 hikes" we will find the perfect trip for you. If you wish to experience more challenging activities we can offer Via Ferrata, climbing experiences for all levels, arrange Penthalon or Amazing Race - only the imageination sets the limit.
Welcome to proHemsedal.
Contact
Opening hours:
Monday - Friday: 10.00 - 16.00