New! Catch the
activitybus to the mountains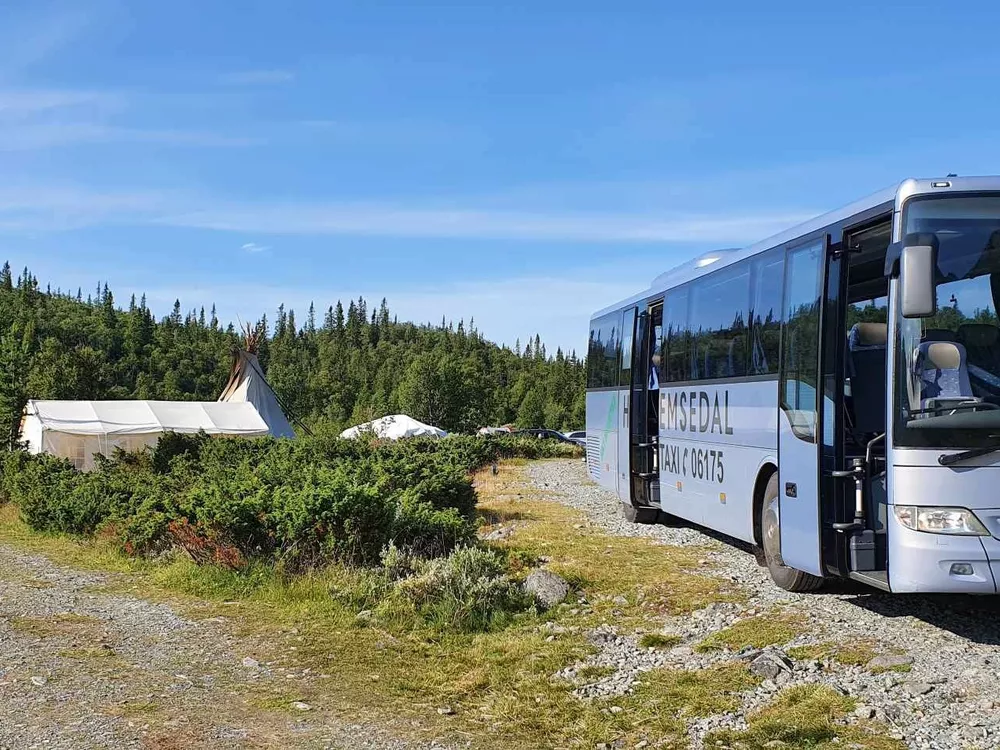 This autumn, you can catch the activity bus to the city center or to the mountains, perfect for you who do not have a car with you to the mountains or want to avoid driving yourself.
3 min
Updated 26 August 2021
Every Saturday this autumn, you can book yourself on the activity bus that takes you to the start of the mountain hike or maybe you would rather have a shopping day in the city center.
The bus leaves from the ski center / Alpine lodge, Fyri hotel, center and Ulsåk and takes you to the Top 20 and mountain tours Kyrkjebønnøse, Steget, Geiteberget, Storhøvda, Gravsetåsen, Skogshorn and the trip from Fekjan and back to the center / Ulsåk.

You can of course combine the bus with the activities below:

Hiking suggestions in addition to Top20
Gravsetåsen
This is a great trip that starts at Gravset ski stadium and follow the signs to Storhøvda. After approx. 500 m you can choose whether you want to go down towards Geiteberget/Ulsåk or go up to Top20 top Storhøvda and then follow the path further towards Geiteberget/Ulsåk. Both trips go via Geiteberget and Bygdatunet Museum which you will find on the way down to Ulsåk. From Ulsåk you can return to the city center or take the bus back to the city center. The hike via Storhøvda is a red hike and takes approx. 3 hours. The direct hike to Geiteberget is a blue hike that takes about 1.5 hours.

Fekjan to the center and Fekjan to Ulsåk
A perfect day trip that suits most people. You take the bus to the parking lot at Fekjan stølane and here you follow Fekjanåne up the mountain. On the way up you pass the beautiful waterfall Fekjanånefossen. Here it is perfect to take a breather and enjoy fresh mountain water. You walk in the valley at the climbing mountain Skurvefjell and can take detours to viewpoints along the trail. After Skurvefjell, follow Synebekken and Trøimsåne down to the center. The hike takes approx. 3 hours one way.


Timetable to activities:

Sentrum 09.20
Fyri 09.25
Alpin Lodge 09.30
Skigaarden 09.40
Skarsnuten 09.45
Alpin Lodge 09.55
Fyri 10.00
Kirkebøen 10.10
Sentrum 10.15
Ulsåk, Kiwi 10.25
Gravset/Vanneviken 10.35
Skogshorn Trefta 10.45
Fekjan 11.00
Timetable back from activities:
Skogshorn Trefta 15.00
Gravset/Vanneviken 15.10
Ulsåk/Kiwi 13.20 and 15.20
Sentrum 13.30 and 15.30
Kirkebøen 13.35 and 15.35
Fyri 13.40 and 15.40
Alpin Lodge 13.45 and 15.45
Skigaarden 13.55 and 15.55
Skarsnuten 14.00 and 16.00
Alpin Lodge 14.10 and 16.10
Fyri 14.15 and 16.15
Sentrum 14.20 and 16.20
Ulsåk/Kiwi 14.30 and 16.30
Price:
NOK 60 /person, children under 7 years old free

Booking is advisable, however it is possible to pay by card on the bus
Booking
Book your seat on the bus at bookhemsedal.com. Other activities can also be booked on this site.