Now the summer season begins in the climbing park and new for this year are both new drivers and longer opening hours. We have met Robin and Emilie from the company Trysilguidene who have now taken over the operation of Høyt & Lavt Hemsedal
By Katarina
5 min
Updated 10 June 2021
Now one of our most popular summer activities, Høyt & Lavt Climbing park, opens again for the summer. The climbing park is open every Saturday until 19th of July, after that it is open every day until 15th of August.
We stopped by to greet the new drivers, Emilie and Robin from Trysilguidene, who are the ones who took over the operation of the park after Hemsedal Fjellsport.
It is a wondeful summer day in Hemsedal with sunshine and a very gentle Emilie Sahlberg meets us at the entrance. Emilie is the new site manager in Hemsedal and the one you will meet in the climbing park almost every day this summer.
Do you feel that there is something familiar about her? Maybe you have skied with Emilie, she has worked as a ski instructor here in Hemsedal for five years and now she is ready to experience the summer in Hemsedal.
- Yes, I have been in Hemsedal mostly in the winter, but after being in Sälen in Sweden in the summer holidays for a few years and working in both the bike park and building bike paths, it will be fun to be in Hemsedal and enjoy "proper mountains " in the summer, says Emilie about Hemsedal.
Emilie is an active girl who loves to walk in the mountains both summer and winter, and is happy to discover new walks and cozy bathing places both with and without a bike.
- It will be really fun that the new blue bike floating path opens this summer, where many of our guests and employees will enjoy themselves. I am also looking forward to discover many mountain peaks this summer, here in Hemsedal there are so many opportunities for mountain hikes so you can almost choose a new peak every single day.
Longer opening hours are among the news for the climbing park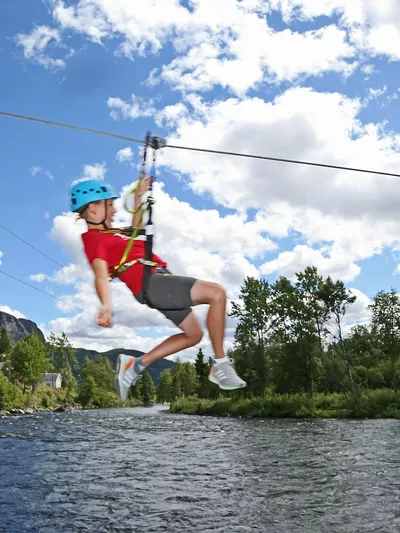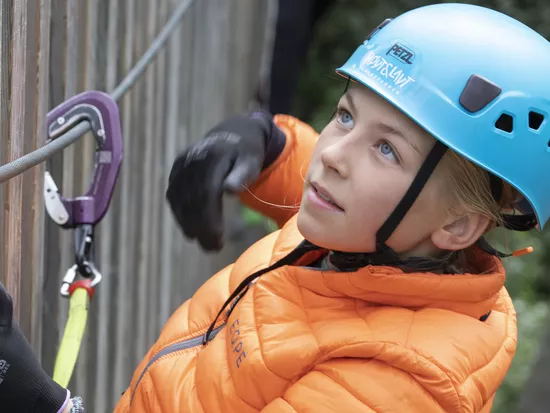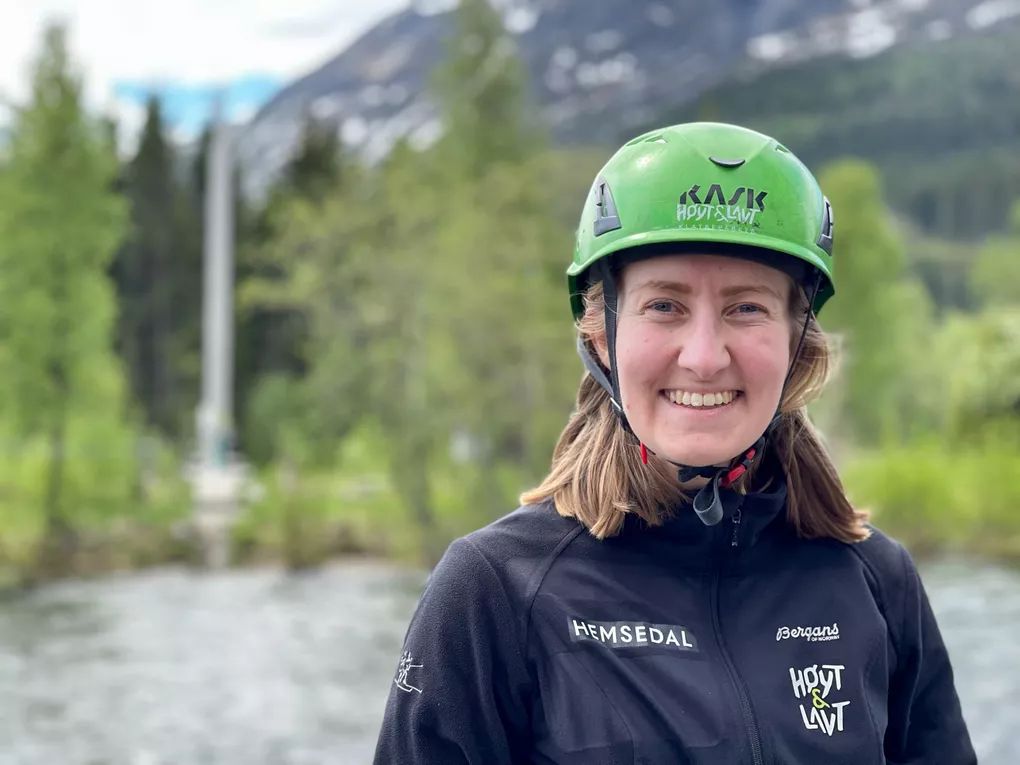 News in the climbing park
Back to the climbing park and what's new for this summer, there will be longer opening hours in the high season.
- We will be open from kl. 10.00 - 20.00 from Saturday 10th of July until Sunday 1st of August. Last summer there was a lot of people in the climbing park and we want as many as possible to have the opportunity to go climbing, so we extend the opening hours and introduce a new ticket type called 3-hour card.
The 3-hour card that is valid during the high season, makes it possible for more people to visit the park and gives you a better way to plan your days a little more. Maybe you want to mountain biking, swim or go hiking during the day and climb after dinner, book the 3-hour pass that suits you.
There will be 8-10 employees in the climbing park this summer in addition to the site manager Emilie and operations manager Robin. Robin is operations manager for both the park in Hemsedal and in Trysil and now he is looking forward to experience Hemsedal better and meet many happy guests in the park. In addition to climbing, Robin enjoys mountain biking very much, he is a trained cycling guide and instructor and is already out and about testing what Hemsedal and Hallingdal have to offer in trail cycling.
Read more about High & Low Hemsedal
We wish Emilie and Robin good luck this summer.