Are you ready fo
Easter in Hemsedal?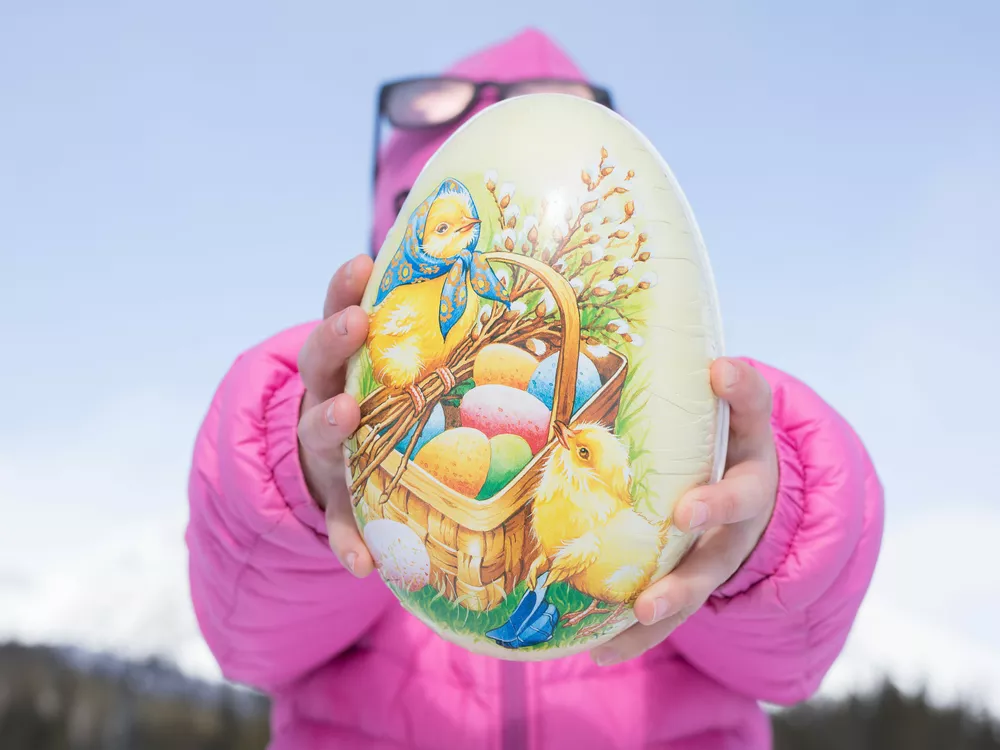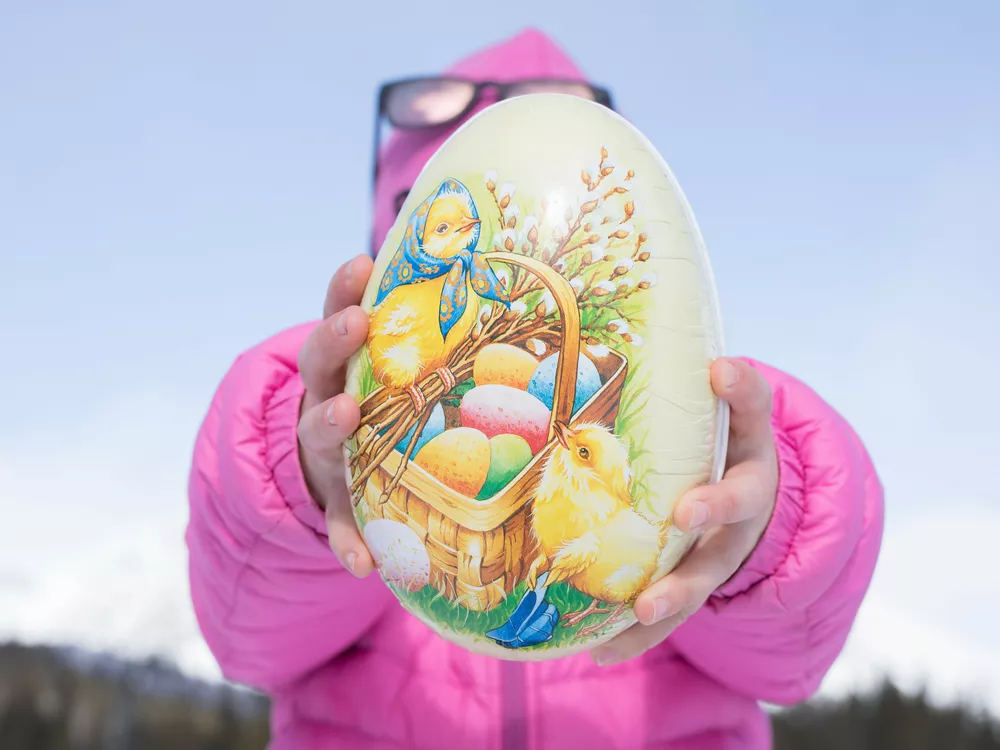 It is not long until Easter is here and we look forward to a week filled with sun, snow, skiing and après ski. If you have not booked accommodation yet, it's time to do so now.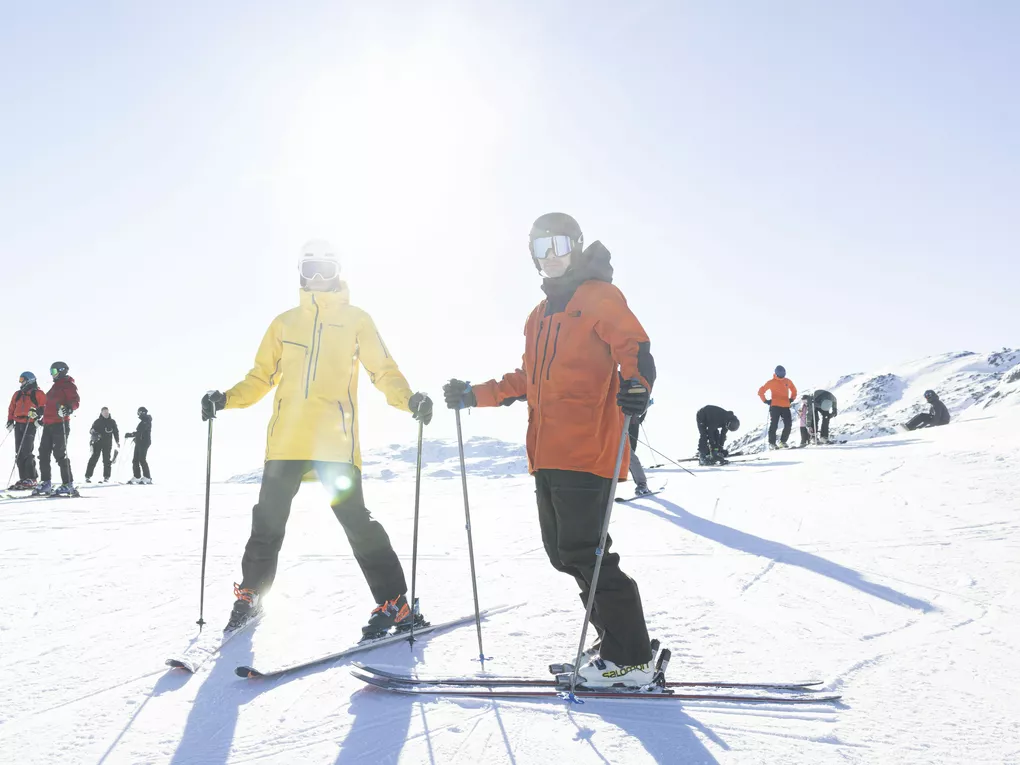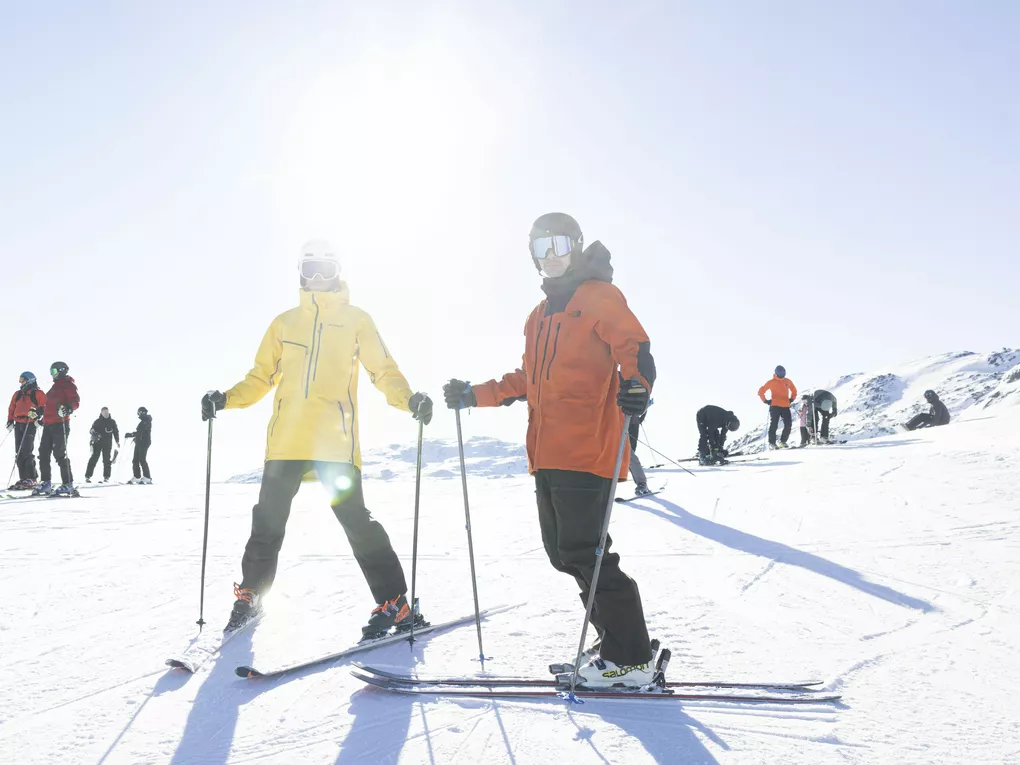 Activities during Easter
You have many oppertunities to have an active Easter holiday in Hemsedal. Alpin skiing at SkiStar Hemsedal and Solheisen is on top of most lists, cross country skiing is given for most Norwegians. But we also have many more activities that you can try during Easter.
Activities in Solheisen

3.-5. April there is a freestyle competition for young people in Solheisen.
On Maundy Thursday April 6, there will be Easter skiing race, park jam and après ski in Solheisen. Remember to sign up for the Easter run in Fjellheisen.
Good Friday April 7th is the carnival in Solheisen, find your best costume and rush down the hill with other cool characters.
April 8th, Easter evening there will be a children's ski race, Easter egg hunt with Johanna and après ski with a free shuttle bus home to the cabin.
Experience Dogsledding, Hors back riding and Horse sledding. Here you enjoy the mountains with your favourit animal and get to see Hemsedal from other angles than you normally experience and of course the fact that you'll get the opportunity to cuddle with the animals.
Sledding or Tobogganing is fun for both adults and kids. Hemsedal Fjellsport offers "Sledding from top til bottom" and "Sledding in Fjellheisen". Here you put your warm clothes on, helmet and googles and jump on the snowracer and speed down the hill at the speed you want. It is an adrenaline-filled and fun activity, suitable for almost the whole family.
Do you like climbing? Or do you want to try something new? You can join Via Ferrata which is a climbing route that goes from Skarsnuten and up on Vesle Røggjin and which most people over the age of 12 can take part in. Ice climbing is something that perhaps not many people have tried, Hemsedal is known for having very good ice climbing. We have many waterfalls that you can climb in and the guides help and guide you all the way. We also have indoor climbing and bouldering in Hemsedal Climbing center. The climbing center is open almost every day at Easter. Here you can climb yourself or get help from an instructor.
If you want to learn to go cross-country skiing or maybe become a better runner, then you can sign up for a cross-country course with Vis Motus.
Kids
The snowman Valle is of course coming to visit all kids in the childrens area at SkiStar Hemsedal. You can join in on Skiing with Valle or just check out the Valle Show with music and dancing together with Valle.
Accomodation

Have you not booked accommodation yet? Then it's about time. On our accommodation pages you will find many options that you can review, to book the actual accommodation, you make a reservation directly with the provider such as Skistar, Fyri resort, Skarsnuten Hotel, Skigaarden, Hemsedal Cafe Skiers Lodge,Fanitullen, Hemsetunet and more.
If you want a slightly more luxurios cabin stay during your Easter holiday with made-up beds and personal service, contact ProHemsedal.
You can also check out the package deals from SkiStar on skistar.com and last minute offers.
Welcome to Easter in Hemsedal

Nightlife during Easter

Apres ski in Hemsedal at Easter is a well-known concept in Norway and dancing on the tables is something you need to try.

Skistua Påskival the party begins on Maundy Thursday and lasts until Easter Eve. There will be an après ski atmosphere at the big stage outside Skistua and we look forward to sun and many happy people. Age limit 20 years. Artists will be announced shortly - follow the Facebook event Påskivalen
Påskival Artists:


At Stavkroa, Norways biggest indoor apres ski, they are ready for All In Easter starting on Wednesday in the Easter week and until Easter Eve you can enjoy Afterski and Nightclub. Stay tuned for updates on artists on Stavkroa's pages. Age limit 20 years
Artists at Stavkroa during Easter:
Ballenciaga
6. April -Otto Knows
7. April - Broiler
8. April - Asian Alley (Wahlstedt & Oliver Ingrosso)
Skarsnuten also has a big event during Easter with Easter tricks that are arranged together with AHA Opplevelser. Here there will be DJs, artists, food and a party on the large outdoor terrace. Remember to book accommodation or a table to enter the party.
At Hollvin aprés ski you can enjoy classic live apres ski music during Easter.

At Skigaarden you can enjoy good food and fantastic music in the sun wall.

Food experiences at Easter

Enjoy Easter in the mountains at Harahorn Fjellgård. Here you can enjoy fantastic food served in a unique environment and combine with summit hikes or mountain skiing in Grøndalen's beautiful mountain areas. The goal of the chef at Harahorn Jørgen Kolderup is to create a common thread between the various dishes, with the mountain as a common reference point.
Harahorn is quickly fully booked, so make sure to reserve your table as soon as possible at booking@harahorn.no.
Do you rather prefer to have Easter dinner in the cabin, then Lodgen Spiseri can help you with catering or your own chef coming to the cabin.
In Hemsedal we have many different types restaurants serving everything from local delicaties to asian fusion or italian pizzas. Remember make a reservation for the restaurants you would like to visit.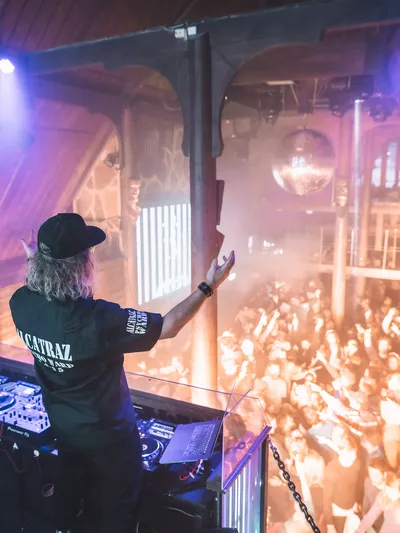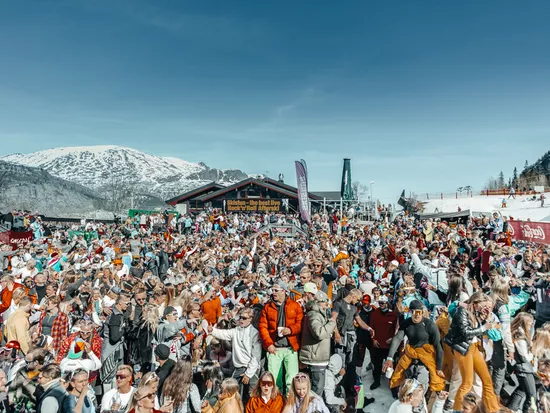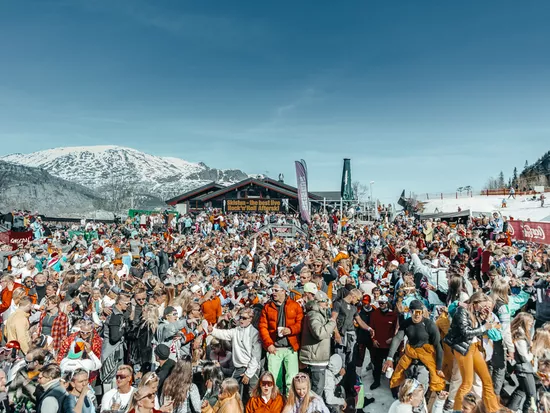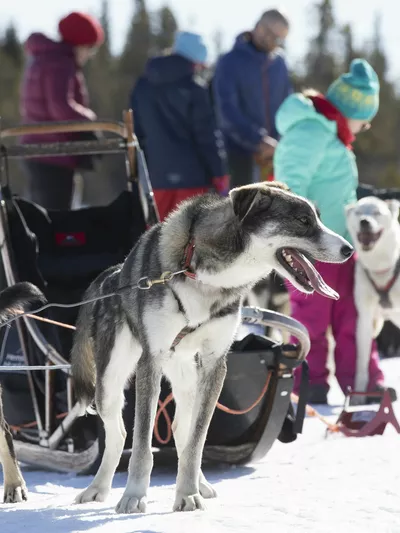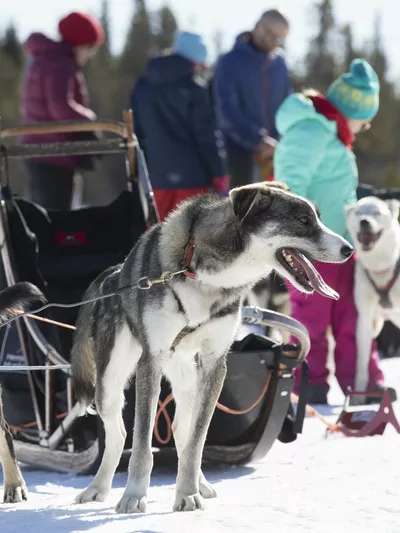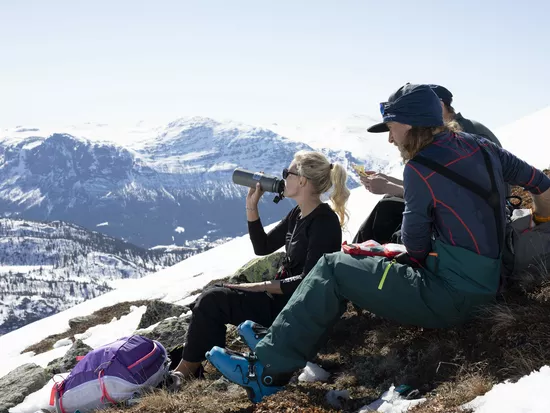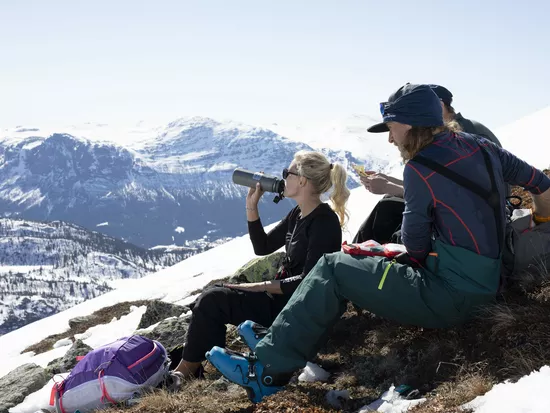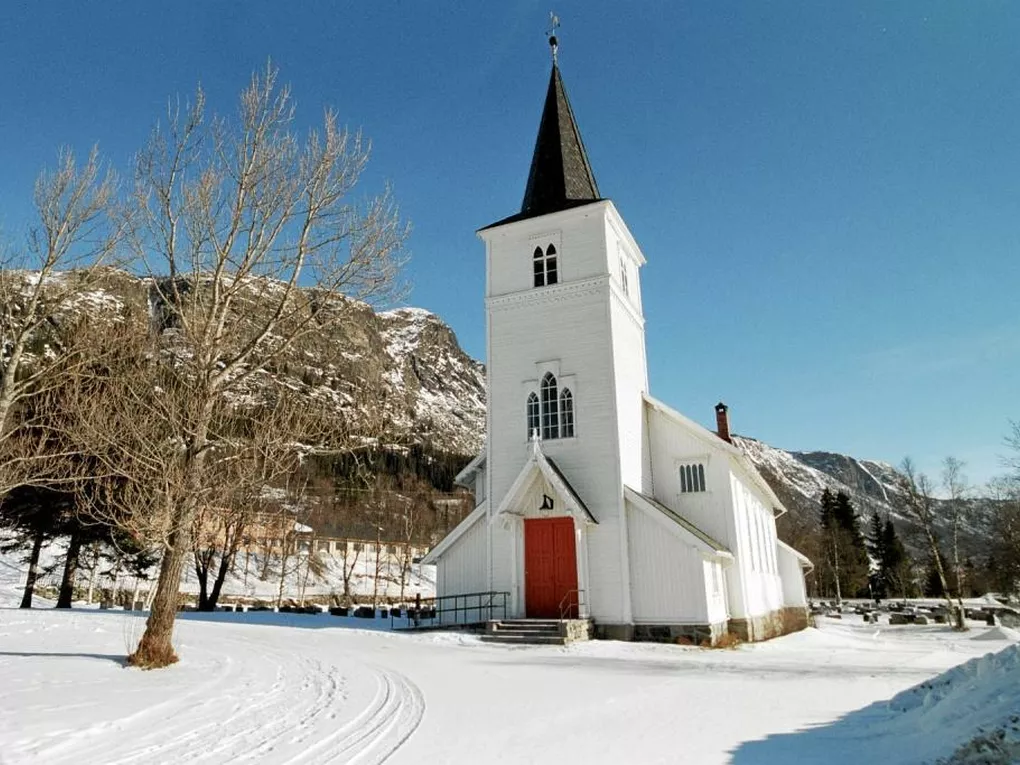 The church services during Easter

Maundy Thursday
Service at 10 in Lykkja chapel
Devotion w/ communion at 12.30 at Bygdaheimen
Good Friday
Service at 19 in Hemsedal Church
Easter day
Service in Lykkja Chappel at 11
Service in Hemsedal Church at 17
See more at
Hemsedal Kyrkje
Haven't you booked accommodation yet? Then it is about time. On our Stay pages you find many options that you can look through, book the accommodation directly with the operator such as Skistar, Fyri resort, Skarsnuten Hotell, Skigaarden, Hemsedal Cafe Skiers Lodge, Fanitullen, Hemsetunet and more.
If you want a slightly more organized Easter holiday at the cottage with made-up beds and personal service, please get in touch with ProHemsedal.
Check out the package offer at SkiStar in Easter - skistar.com or last minute.
Ta tidlig påskeferie, book deg inn på Skarsnuten søndag til torsdag - skarsnutenhotel.no
Easter in Hemsedal is sun, party, skiing and oranges