World premier
Doctor Strange in the Multiverse of Madness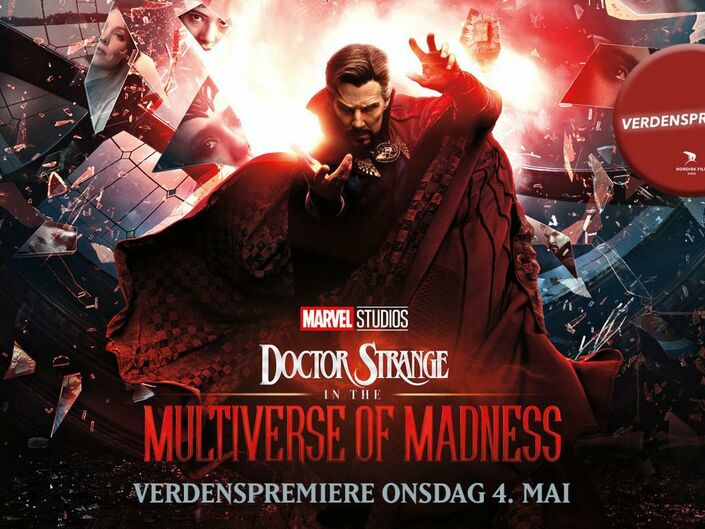 World premier for "Doctor Strange in the Multiverse of Madness"
Doctor Strange in the Multiverse of Madness from Marvel Studios opens the MCU multiverse and pushes the boundaries further than ever before.
Travel into the unknown with Doctor Strange, who, with the help of old and new allies, crosses strange and dangerous alternative realities in the multiverse to confront a mysterious new opponent. The film pushes the fantasy genre in a darker and scarier direction. At the beginning of Doctor Strange's journey into the world of mysticism, he is confronted with a world much larger than he can comprehend. The Old Man says "If I tell you everything, you will run away from here in fear.
Director Sam Raimi is a master of horror and suspense, and is not new to the superhero universe. He has previously directed and produced "Darkman" in 1990 and the original Spider-Man trilogy.
We point out that Doctor Strange in the Multiverse of Madness contains several sequences of flashing lights that can affect those who have light-sensitive epilepsy or have other forms of light sensitivity.
04.05. WORLD PREMIERE!
at 19.00 Doctor Strange in the Multiverse of Madness
Age: 12 years
Duration: 2h 6 min
Contact
Opening hours
Monday - Friday: 09.00-15.00