Indoor climbing with instructor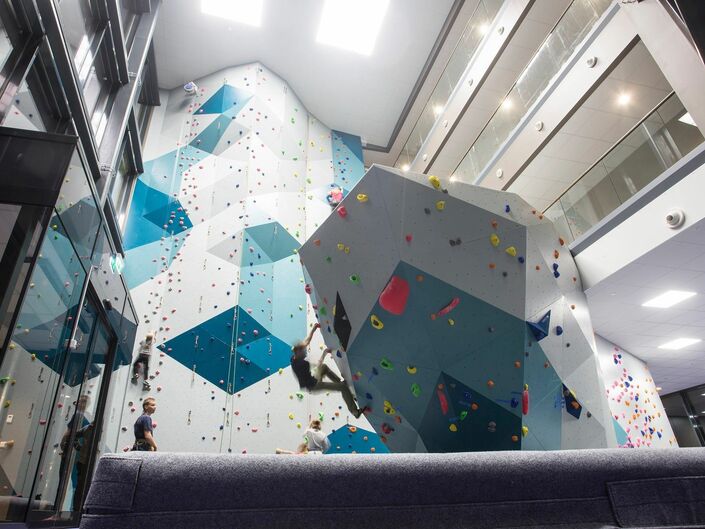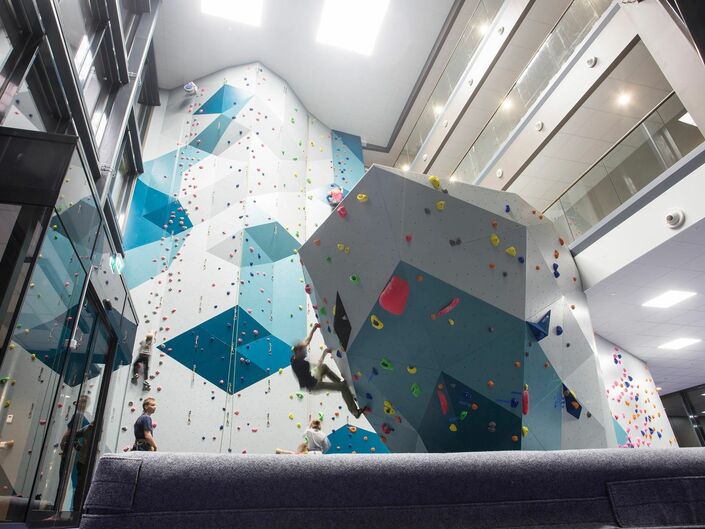 Hemsedal Climbing Center is located in SkiStar Lodge Hemsedal Suites in Hemsedal Ski Resort. You'll find a 14 meters high climbing wall and a large bouldering area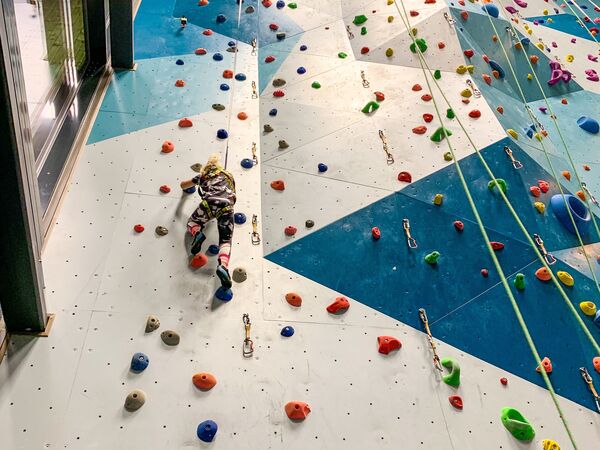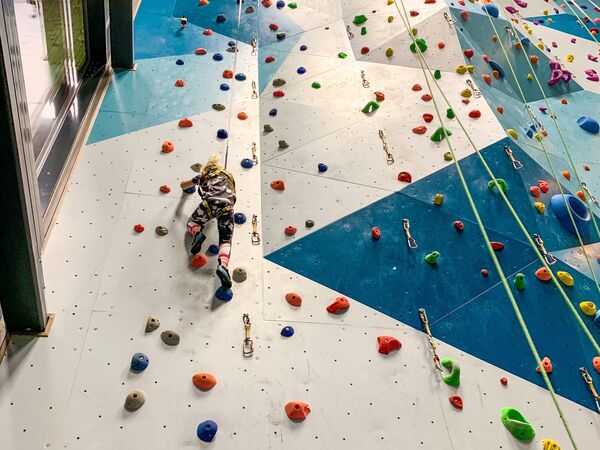 The climbing center is open:
every Saturday in September 10.00-16.00
every day from 2. - 10. October 10.00-16.00
Tuesday to Saturday 12. - 16. October 10.00-15.00
We recommend bookingtime in advance.

In Hemsedal we are lucky to have top modern indoor climbing facilities. The climbing center consists of a 14 meter high climbing wall and a large boulder area. The climbing wall has about 10 climbing routes from grade 4-6, of which several have "self - belay".
The boulder area has about 20 marked boulder "problems" from grade 4 to 7b.

Climbing is a great activity for all ages starting from 4-5 years and up. Children under 10 years old must be accompanied by an adult, but the adult does not have to climb.
Hemsedal climbing center was completed during the autumn, 2017. It is located at the bottom of the children's area right next to the restaurant O`Learys. The premises are large, bright and very cozy. Through large glass facades there is a good view of the alpine center and the mountains. The walls are built by Tjelmeland Friktion, a Norwegian climbing wall manufacturer that supplies some of the world's best climbing walls.
Practical information
Included: rental of climbing shoes and harness. Guidance
Meeting point: the climbing centre is located in Skistar Lodge Suites, at the bottom of the alpine center, next door to O´ Leary's.

Experience: no previous experience required.

Difficulty: easy to hard, depending on your experience
Max. weight for climbers 120kg.
Just Bouldering or if you are an experienced climber with Brattkort/Climbing certificate? Price: 160NOK including rental shoes. Must be booked in advance - see own product called: Climbing with certificate or bouldering.
Do you have the "rope climbing card" and your own equipment? Price: 160NOK to access the climbing area during opening times (which may vary throughout the year). Contact us for more
More information: info@hemsedalaktiv.no

Contact
Opening hours

December 23 at 14.00 - 19.00
Christmas and New Year (Dec 26 - Jan 2)
Every day at 15.00 - 21.00 (12.00 - 18.00 on New Year's Eve)

January
Thursday at 16.00 - 21.00
Friday at 18.00 - 21.00
Saturday at 12.00 - 15.30

February
Wednesday and Thursday at 18.00 - 21.00
Friday at 18.00 - 21.00
Saturday at 12.00 - 15.30

Week 8 (Feb. 22-27)
Monday to Friday at 15.00 - 21.00
Saturday at 12.00 - 18.30

Week 9 (March 1 - 7)
Wednesday to Friday at 1.00 - 21.00
Saturday at 12.00 - 15.30