Saturday 9th of July at 10.00 AM
Sommer Texas Scramble Team Tournament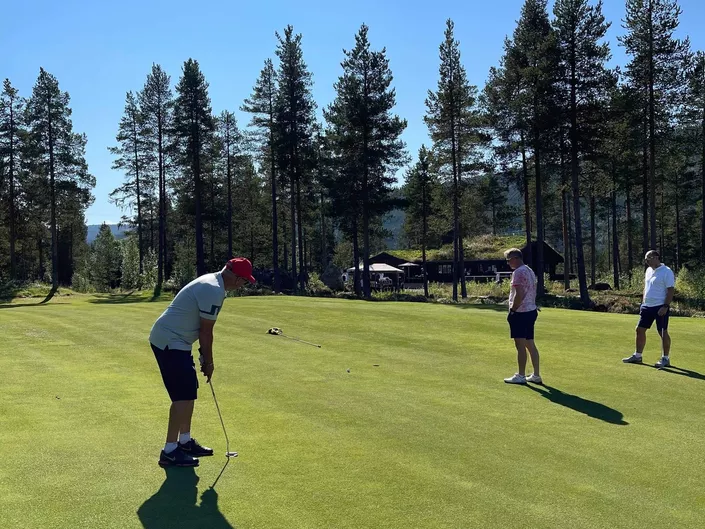 Join a fun and social tournament. Team up with friends and / or family and sign up the team.
Each team can consist of two, three or four players.

This is how the game goes:
All players hit their own ball from the tee area. Then the team chooses the best placed ball. Other balls are picked up. Then the players drop in any order within a club length from the best placed ball and strike their strokes. On the green, the balls are placed at the same point as the selected ball and in piles the ball's position is recreated.
As soon as someone in the team has the hole out, the score is noted and the team continues to the next hole.
Each team must have 3 counting results on each player.
After the tournament you can enjoy a glass of something along with pizza at Hole 19th.
Hope to see u.