Climbing package
In Hemsedal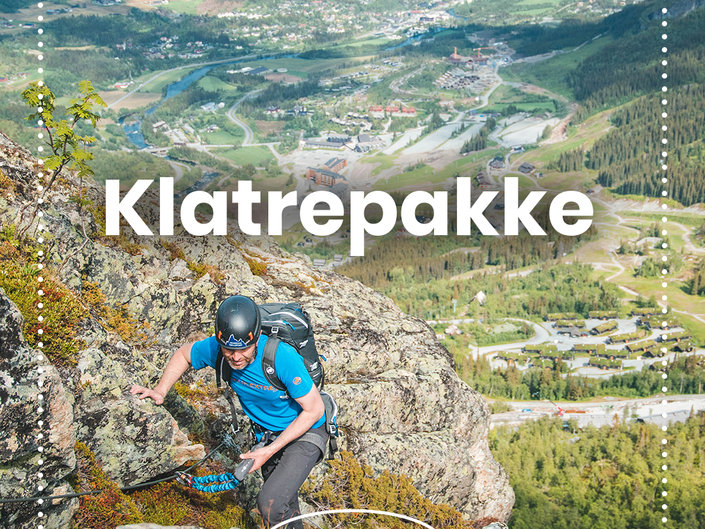 Via Ferrata + Skiers Lodge = true - Stay two nights or more with us right in the center of Hemsedal and experience Via Ferrata the day after arrival.
Via Ferrata is suitable for everyone over the age of 12, it takes between 3-4 hours and the tours go in small groups with a guide.
The package includes accommodation with final cleaning and via ferrata.
To get the most out of the package, we recommend ordering Hemsedal Cafe's signature dish - Kleberstensaften. A wonderful social experience where you get hot sticky stones on the table and fry your own food there. The meat is delivered by our great supplier Brandvoll Fjellgard here in Hemsedal.
A perfect end to an active day in our beautiful mountains. If you want via ferrata other days than what is set up, it is possible, but contact us at booking@gohemsedal.com and we will be happy to help.
Package length: From 2 days
Valid days for arrival: Mon, Tue, Wed, Thu, Fri, Sat, Sun.
---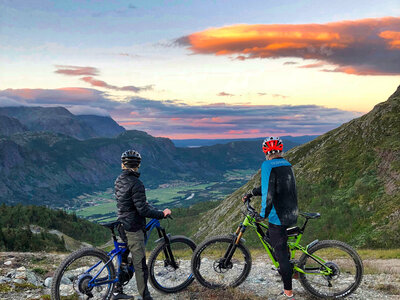 Rent an el-bike
Take a trip to the top with an el-bike and enjoy the view