Family fun on your vacation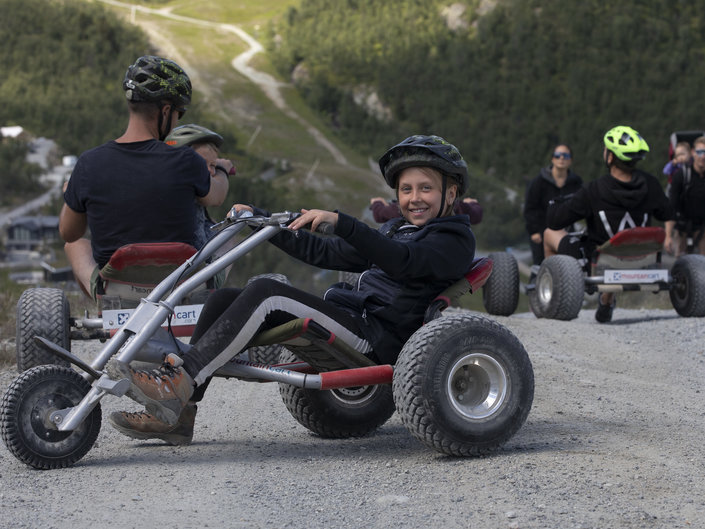 In Hemsedal there are many activities for the family, and many nice excursion destinations within a short travel distance.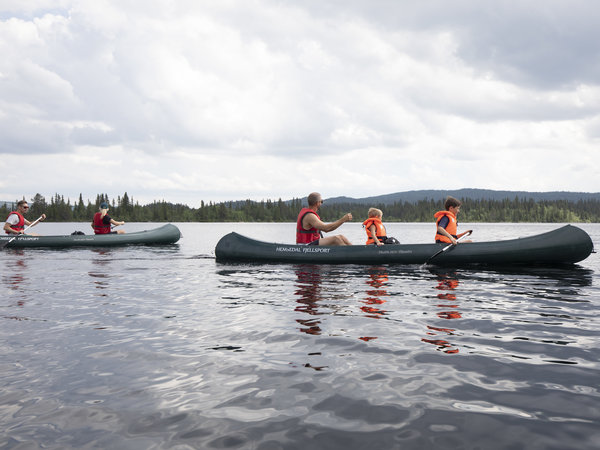 In this package you get a day in the Høyt oh lavt climbing park and a day rental of a canoe. In addition, you can of course add both accommodation and other activities.
We also recommend taking one of Hemsedal's many nice mountain hikes - for more inspiration see www.hemsedal.com and search for Topp20, or how about trying some rides in our fun family-friendly cycling trail Tottelia Rides. Ulsåkstølen with its many animals and good food is also worth a visit. Mountain Cart, family climbing and horse and carriage rides are also something we recommend for families
The package must be ordered for a minimum of 2 days.
Accommodation:
Choose between :

* Tinden Apartments at the bottom of the ski center. Apartments with 3 bedrooms and sleeping space for up to 11 people, 2 bathrooms one with sauna, fully equipped kitchen, internet and balcony.
* Høyt og lavt apartments - two apartments in the same building as the reception at the Høyt og lavt climbing park - one with 3 beds (2 bedrooms) No. 1 and the other with 5 beds and 4 bedrooms No. 2. Living room, kitchen, 1 bathroom on both . The apartments are located in the center in the same building as the reception at Høyt og Lavt parken.
All apartments are ex. final laundry and bed linen, but this can be rented / purchased if desired.
If you want another length of the package, content or other accommodation, get in touch and we will be happy to help tailor your package info@hemsedalaktiv.no or +47 483 86 018
The package is ordered here : bturl.no/p1511
Bjørneparken in flå is an one hour drive from Hemsedal
Contact
Opening hours
Monday - Friday: 08.00-16.00