Fauskivalen 12-14. august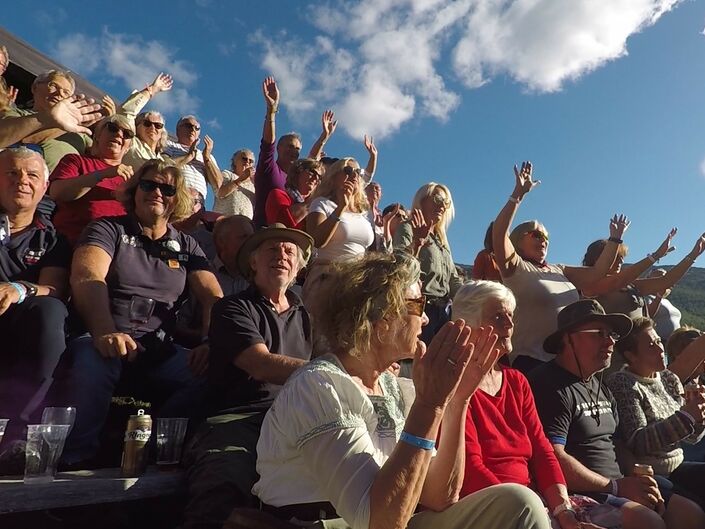 Fauskivalen in Hemsedal is an Annual meeting place for rock-folk and folk rock music.
WELCOME TO FAUSKIVALEN 2022:
Friday:
7pm - The doors open. Bar and local food menu
8.30pm - Faenskap and Fanitullen. Program about the legend and fiddle song "Fanitullen" by the fiddlers Morken and Arne Anderdal.
10pm - «Horse, party and homecoming». Country Ladder by host Finn Tokvam, m.a. known from "P.I.L.S." on NRK P1, Twang Gang and guest artist Olav Stedje.
Saturday:
3pm - The doors open. Local food and bar by the outdoor stage at Amfitoppen
4pm - Outdoor stage Amphitheater: Mikkel Rev folk rock band
5.30pm - Outdoor stage Amphitheater: Joakim Solbakken
6.30pm - Outdoor Stage Amphitheater: Darling West
8pm - Folk music and pub at Amfitoppen. Mikkel Rev and local folk musicians.
11pm - End
Sunday:
12.00 - Music fair at Hemsedal church. Music by Marthe Wang
1pm-3pm - Serving / mingling / tour
3pm - Concert Marthe Wang
Buy a ticket at Hallingbillett.no and read more at Fauskivalen.no