Taudien Training & Hike at Fyri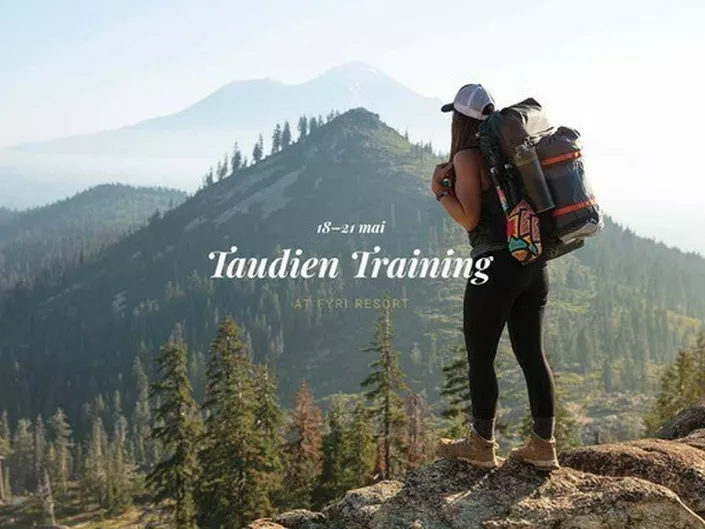 An energy boost in everyday life - a long weekend full of inspiration, community and nature experiences!
A training weekend that is suitable for everyone - regardless of whether you want to start training or train regularly. Enjoy a long weekend with us at Fýri Resort surrounded by beautiful mountains.

The training program offers the best from different worlds such as classes in yoga and functional training, 'free power' and boxing, combined with two longer mountain hikes. One trip goes to Steget, which is a beautiful vantage point over the valley. The second trip starts with a bus trip to get up the mountain and from there enjoy the beautiful surroundings. The program also offers workshops, evening activities, fantastic dining experiences and a pool club.

This is included:

All training sessions and workshops according to the program
Two mountain tours, one by bus
Three coffee breaks in the afternoon
Four lunches
Two 2-course dinners
A 3-course dinner
Three nights' accommodation in a double room and breakfast
Access to the Pool Club according to the program
Access to gym

About TaudienTraining

TaudienTraining is a travel company that deals with training, which has you in focus so that you will experience an active and exciting holiday with lots of joy and community.
We have many years of experience in both the training and tourism industry and want to share the best of these two worlds with you in the form of training trips!
The company was established in 2013 and today organizes around 15 training trips abroad in collaboration with Apollo each year, as well as around 40 training and yoga events in Sweden.
When you travel with TaudienTraining, you get a personal experience with a lot of energy, you learn new forms of training and can take the knowledge home with you. For us, delivering high-quality training sessions is just as important as seeing that all participants really make decisions from the heart.

Instructors

Marlene Taudien
Marlene enjoys group training and watching others develop. She founded TaudienTraining in 2013 and works on developing new travel destinations and concepts, she implements them together with the team and is just as careful with the evaluation afterwards. Marlene makes everyone feel seen and creates a good group dynamic.

As an instructor, she is appreciated for her imagination and energy in intensive classes, but also for her deep, calm and pleasant voice in the relaxing classes. The mix is ​​the best and according to Marlene all training is fun, if there is a lot of variety you never get tired. When she gets to choose herself, she likes to include nature experiences in her training, which gives an extra boost to body and soul. Running on trails and hiking, yoga on the beach, strength training with nature as equipment - Only the imagination sets limits to what can be done with the body

Marlene is also employed to take on moderator assignments within leadership development and is also a trained mental coach.

Adam Taudien
Adam is passionate about strength training and loves to make everyone realize that they are a little stronger and capable of a little more than they themselves first thought. Adam has a pedagogical teaching style and likes to see the little extras so that the technology really fits. Instructs in functional and demanding training sessions and also has boxing as a speciality. Instructs at Filborna Arena in Helsingborg and is also a trained personal trainer

Adam's own training mostly consists of strength training, but also shorter, intensive sessions and I like to discover new places and be out in nature.

Read more about Taudien Training

Valid days for arrival: Thu.
Make your reservation now on fyriresort.com
Contact
Opening hours
Open every day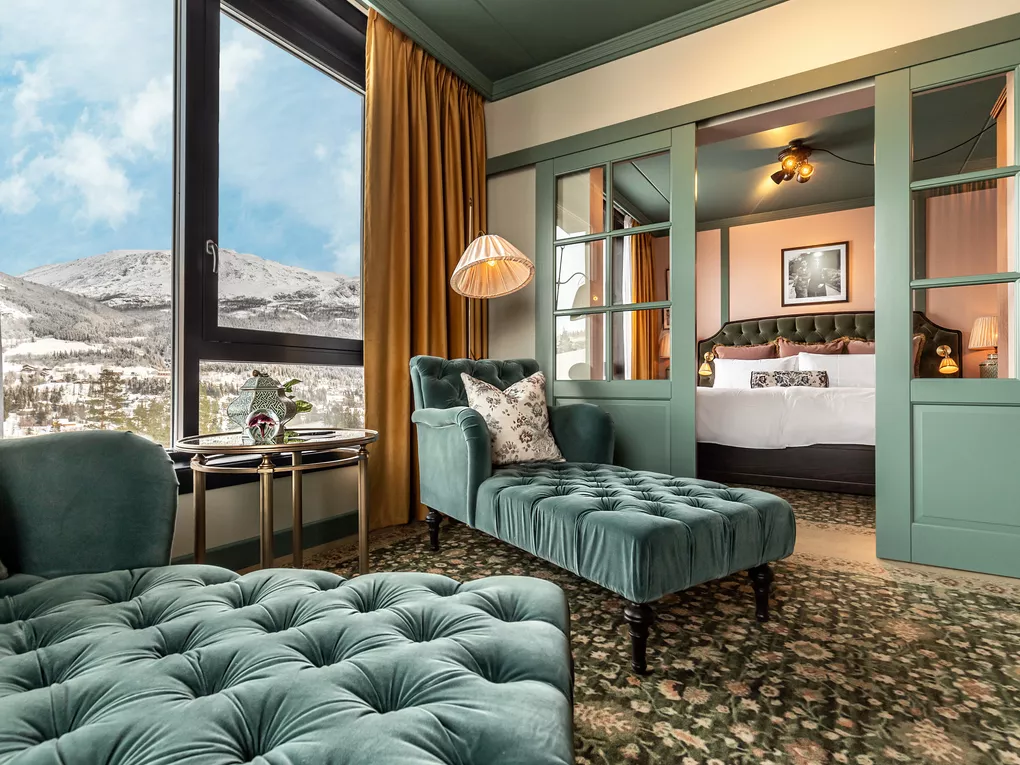 You might also interested in
---