Fýri - Fall In Love - 30% off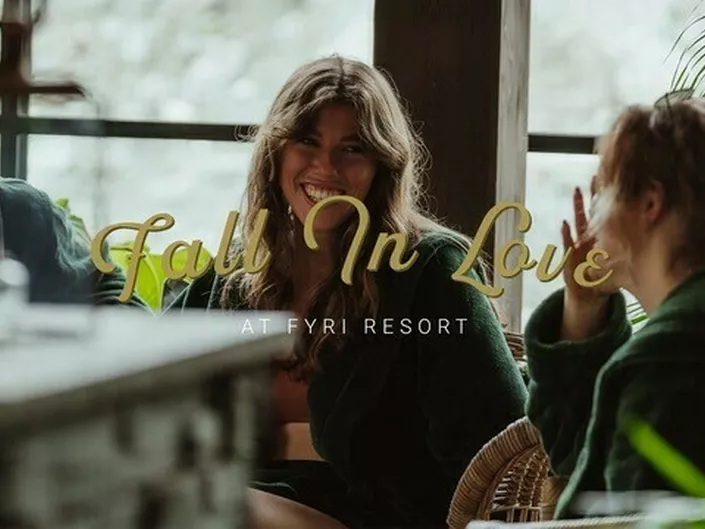 Come and enjoy Fyri's warm surroundings, sleep in the most comfortable beds.
Autumn is here!
Let's embrace the coziest time of the year. Curl up in front of the fireplace, find peace in the warm pool.
Enjoy long dinners with candles and Fall in love!
Right now you can book some of our packages with 30% off!
Wine & Dine for those who want to enjoy a good dinner with a wine package included, Sunset Pool Club for those who also want to relax in a comfortable sunbed and take a warm bath in front of the fireplace with pleasant music in our Pool Club. Also applies if you simply want to use the discount to book room & breakfast and take it as it comes!
Gather in the evening for a round of shuffle board, billiards or table tennis and enjoy a refreshing drink at the bar. Sleep well in a 2 meter wide comfortable bed. Enjoy delicious days at Fyri and Fall in love!
Our Sports Club is open and is happy to help give you a maximum experience on the mountain. Regardless of whether you want to rent a mountain bike, get tips on the best mountain tours, book a padel class... we are here to let you Fall in Love!
Contact
Opening hours
Open every day