Pre-Christmas Coziness at Fýri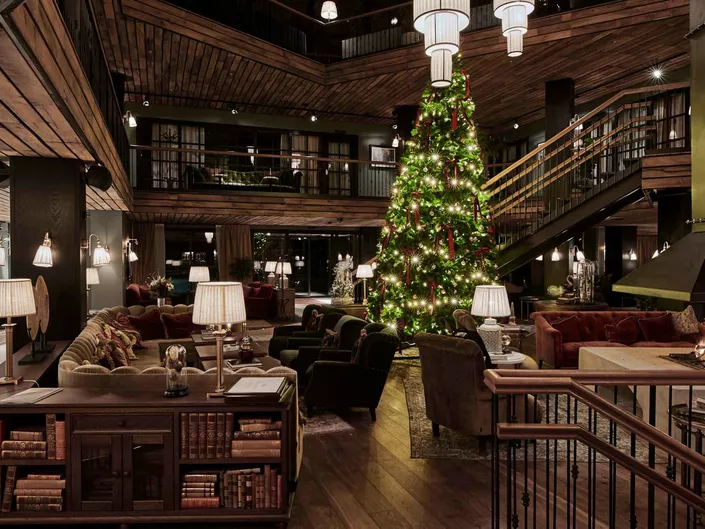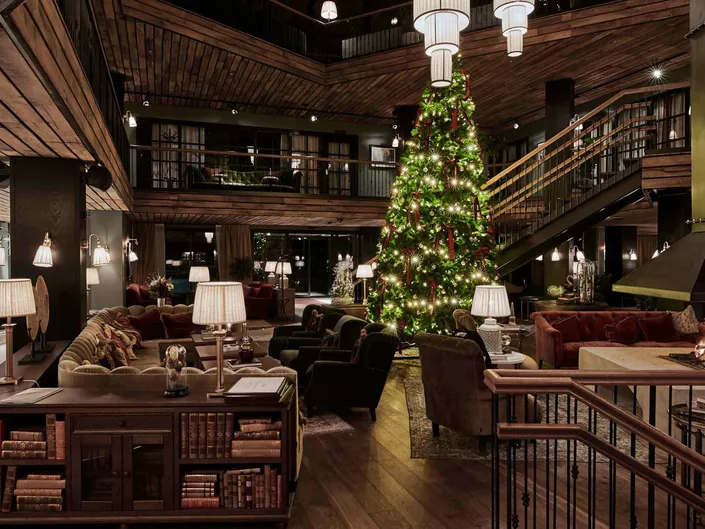 We would like to invite you and your family, partner, or friend to a pre-Christmas gathering at our place! We offer Fýri's winter activities for both young and old, lighting of the Christmas tree, and caroling. Then, we'll head indoors to warm up with some hot drinks, Christmas cookies, a holiday movie, games, and gingerbread decorating for the kids - and, who knows, maybe Santa Claus will make an appearance!
Christmas Tree Lighting at Fýri Sunday, December 3rd

Welcome to the Christmas tree lighting event at Fýri on Sunday, December 3rd. A day filled with both coziness and delightful Christmas spirit awaits!
We will light the Christmas tree outdoors, and there will be plenty of activities for the children.
The Hemsedal Choir will be performing for us, and we'll be serving saffron buns, mulled wine, and perhaps most importantly, Santa Claus will pay us a visit!
Dress warmly and join us in celebrating Christmas.
In honor of the Christmas tree lighting, we would like to offer a 15% discount on food at our Restaurant LIV. To redeem the discount, please use the code "SantaClaus" when ordering via email at restaurant@fyriresort.com. You can also provide the code when you arrive, but to secure your table, it's advisable to make a reservation in advance.
Would you like to contribute to a good cause? Feel free to bring a Christmas gift for a child in need. We are collecting gifts for the Hemsedal Volunteer Center. Please label the gift with whom it may be suitable for (e.g., Merry Christmas, girl, 4-5 years old). You can conveniently drop off your contribution at the reception at Fýri. See you there!
PROGRAM
At 2:30 PM, all children are welcome to Christmas activities and a movie screening in our venue, Candor. We will be decorating gingerbread cookies, among other things.
At 4:00 PM, the Hemsedal Choir will sing outside of Fýri. Saffron buns and hot cocoa will be served outdoors.
At 4:20 PM, the Christmas tree will be lit.
At 4:30 PM, Santa Claus arrives with his sleigh.
At 4:45 PM, children can give their wish lists to Santa.
At 5:00 PM, the Hemsedal Choir continues performing indoors.
At 5:30 PM, Restaurant LIV opens.
Contact
Opening hours
Open every day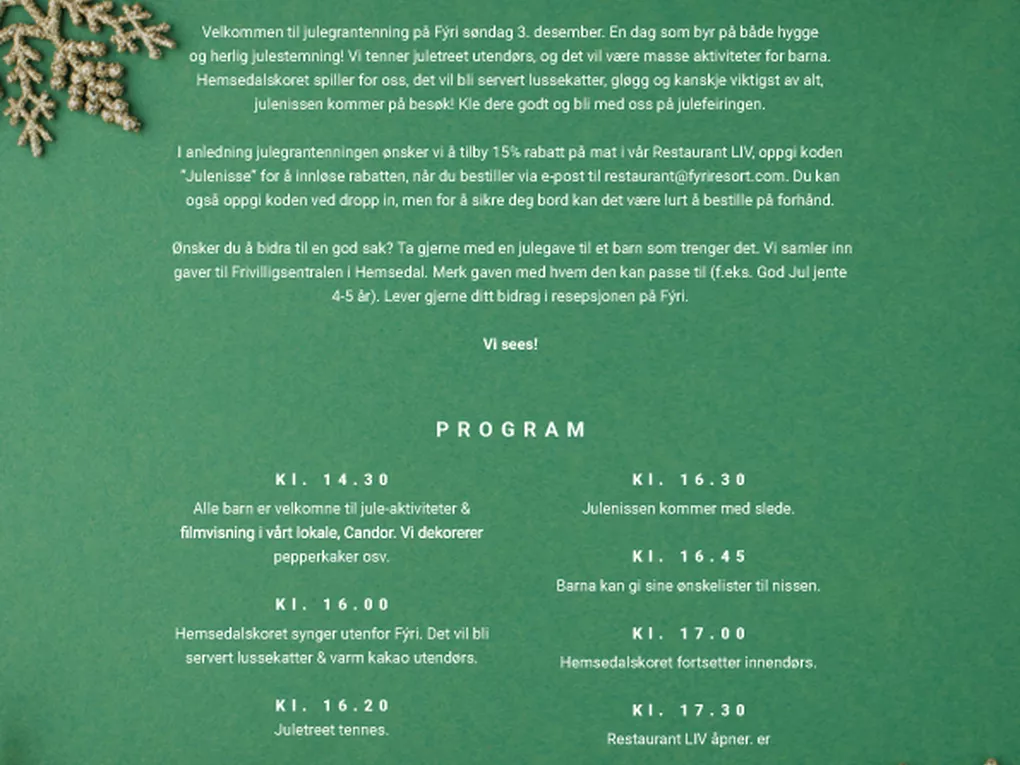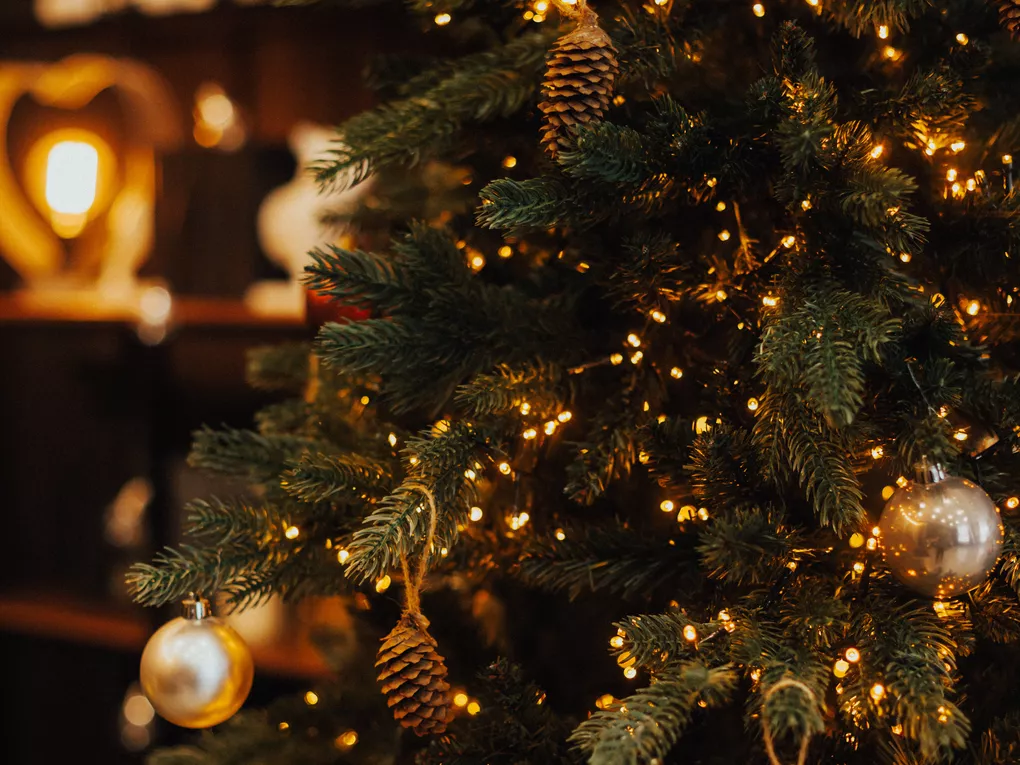 Flere arrangement hos oss
---