Safer ski
touring in Hemsedal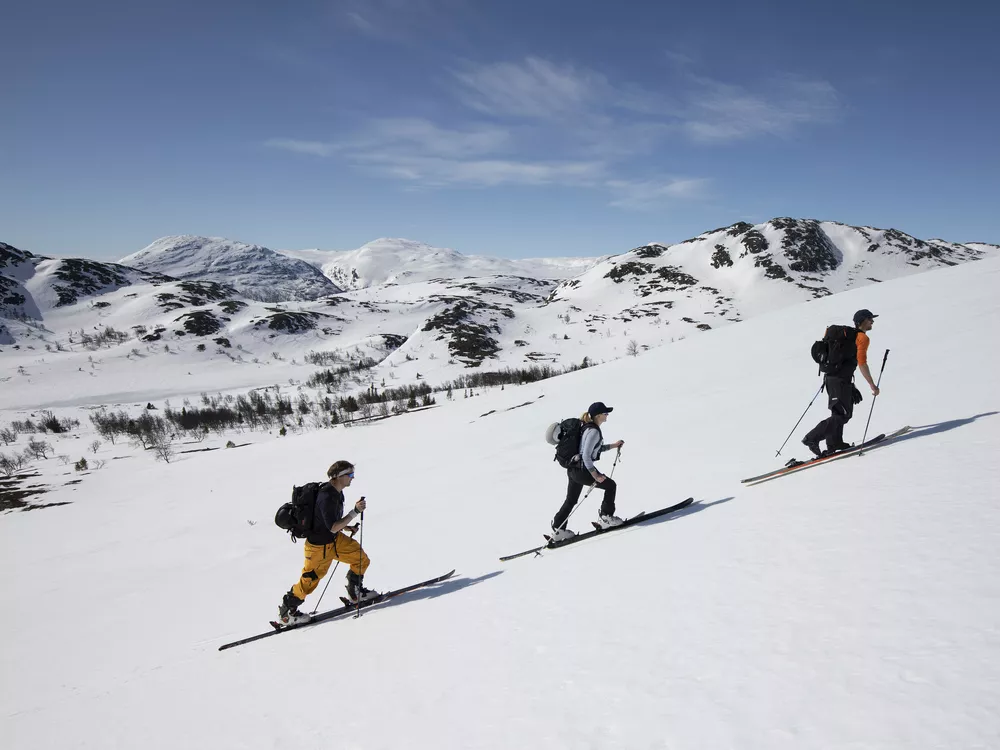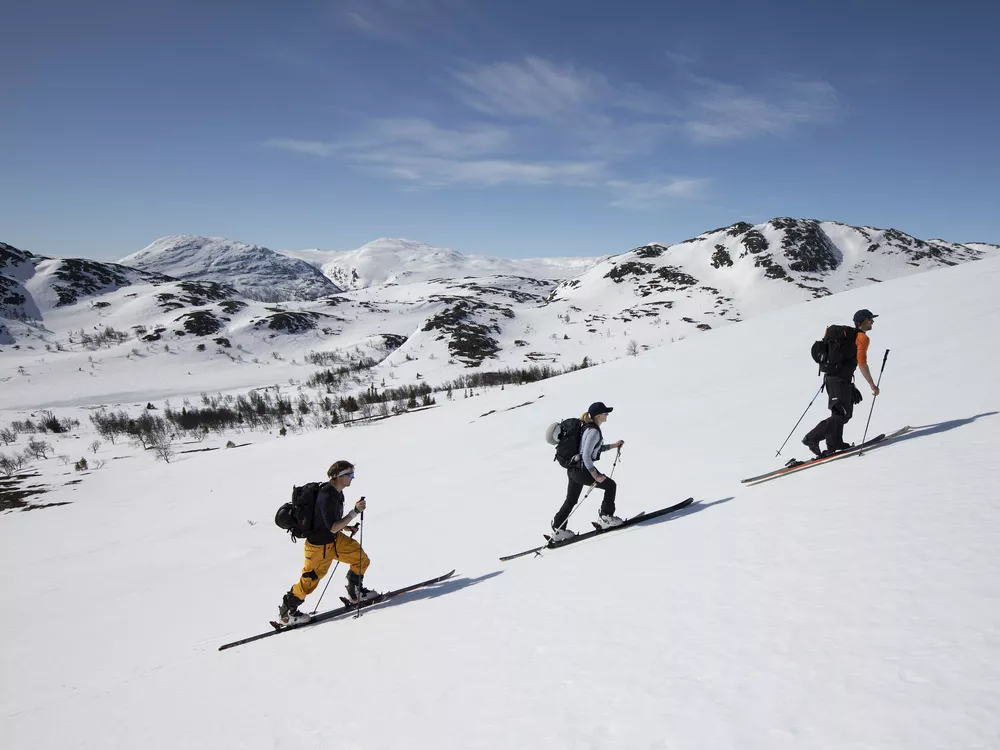 We have nobody to lose, neither visitors nor local hikers. Here are some tips on how you can increase awareness of safe ski touring in Hemsedal.
2 min
Updated 29 March 2023
Hemsedal is known as "Scandinavia's Alps" and is a top ski toring eldorado for many. It is therefore important to have the equipment in order before setting out on a ski touring - shovel, search pole and avalanche beacon. There can also be demanding and unstable conditions in the mountains and you should stay away from terrain that is steeper than 30 degrees and do not go near cornice.
We have local certified guides, who know our mountains well. Fjellet kaller run by Jørgen Aamot has many years of experience. Jørgen has also published the book -top tours in Hemsedal. Hemsedal Fjellsport can also help with guiding in the mountains. These are local guides who know areas that may be more exposed than others.
Good tips and advice before you set off on your trip:


Use a certified guide
Use Varsom.no and the Varsom app (available on the App Store and on Google Play)
Avoid avalanche terrain, especially when the avalanche danger is level 3 or higher, or when the avalanche problem is "persistent weak layers". It creates unstable and dangerous conditions.
Don't go out on a cornice.
Persistent weak layers are often challenging in spring as well, also on south-facing mountain sides. The arctic-maritime snow cover in Norway can be very different from the typical snow cover in the Alps.
Top skiing tours in Norway often take place in areas without mobile phone coverage and within reach of the rescue apparatus. In other words, you must stay on safe ground and be able to fend for yourself.
We encourage all guests to check Varsom.no before setting out on a trip.
Her you can read more about ski toring in Norway>>