Good to know
before you go to Hemsedal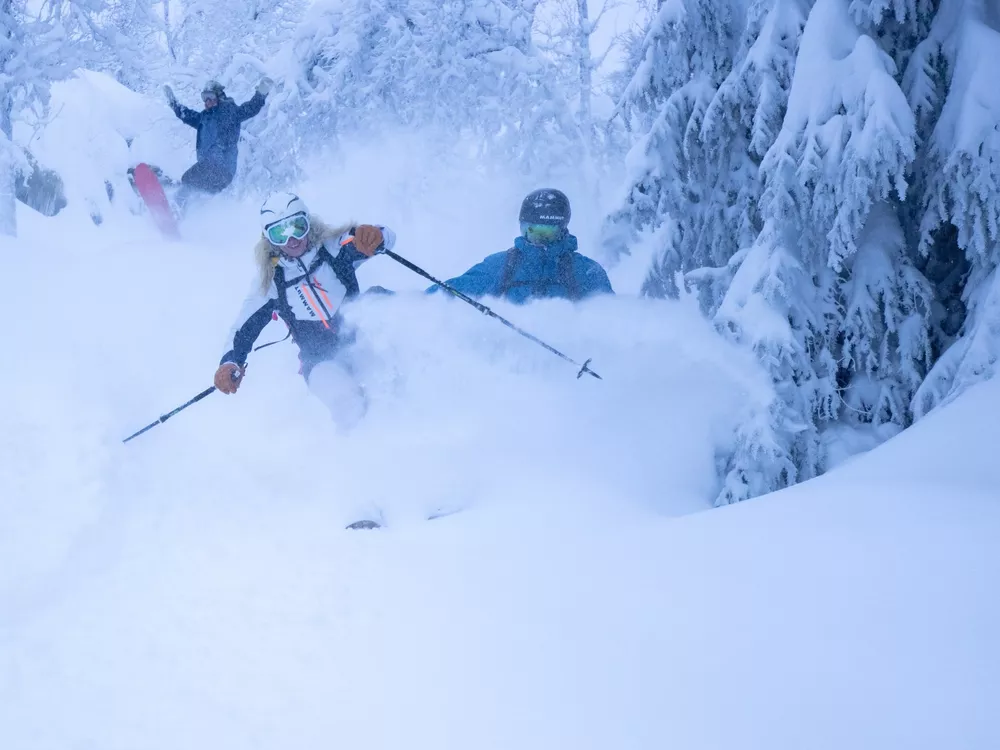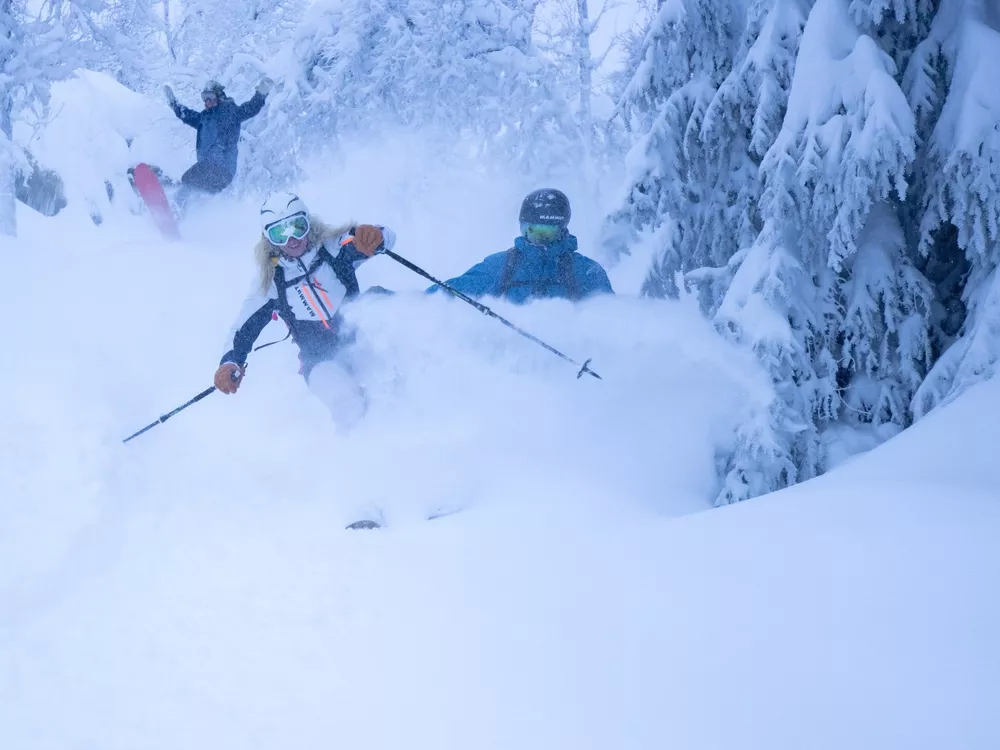 This year we can finally say "Welcome back" to Norwegian and foreign guests. Since Covid became the word on everyone's lips, traveling has not been as easy as usual. Now Norway is open again and we are back to normal. But is there anything special I have to think about when I go on holiday to Hemsedal this winter?
By Katarina
5 min
Updated 01 November 2021
The winter is coming closer with each passing day. Are you like me and longing to speed down nicely prepped corduroy, jump in the park or snorkel around in the off-piste? Then the time is almost here. We have not received an opening date from the ski resorts yet, so we need to be a bit patient. The first and second snowfall has come, and now we are just waiting for Jack Frost to continue his work. One thing we know for sure, that is that as soon as we have stable cold temperatures, the snow producing starts.
Booking
Doing things spontaneous is always fun, but in Hemsedal we have a lot going on especially on the weekends, so a good recommadation is to book a table at your favourite restaurant in advance. It is mostly the dinner that is good to book in advance, lunch most places have drop in. At Stavkroa aprés ski buy your ticket in advance and at Skistua aprés ski you can book a table. When booking in advance, the restaurant have time to plan and get ready for your visit. Think especially of this in high seasons and as mentioned earlier, on the weekends.
We recommend booking accommodation in advance, which most people do. There is usually some drop-in, but if you want to stay in a special place or at a special location then we recommend booking in advance. Remember that we have accommodation all the way from Huso in the east and into Grøndalen in the north, most accommodation facilities can be found around Hemsedal ski resort and in Hemsedal city center.
Most people want to do something active on their holiday. In Hemsedal we offer everything from the best alpine skiing, dog sledding, horseback riding, ice climbing and guided summit adventures. Activities are a good idea to book in advance. Ski pass at SkiStar Hemsedal can be purchased online and in the MySkiStar app, and pick it up at one of the pick up points or top up your own. Solheisen will launch a new website where it is possible to buy ski passes online.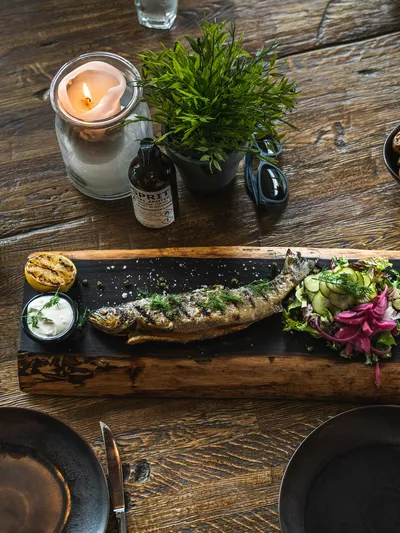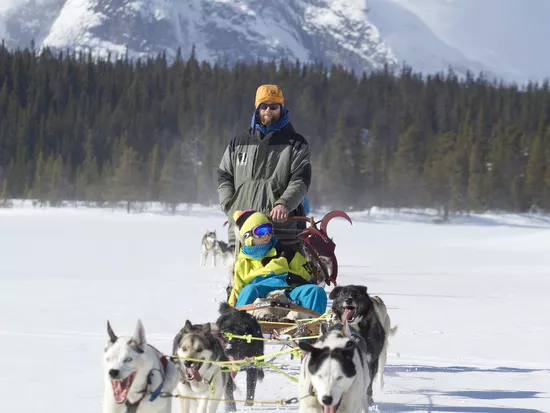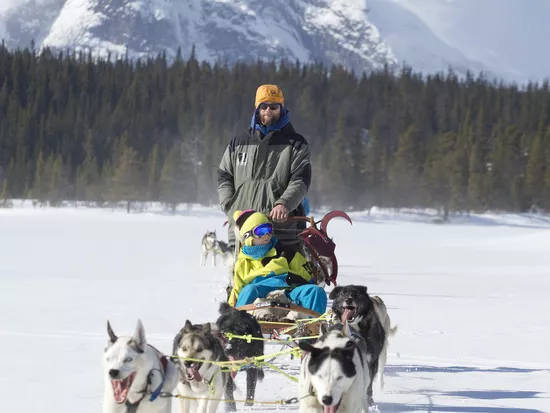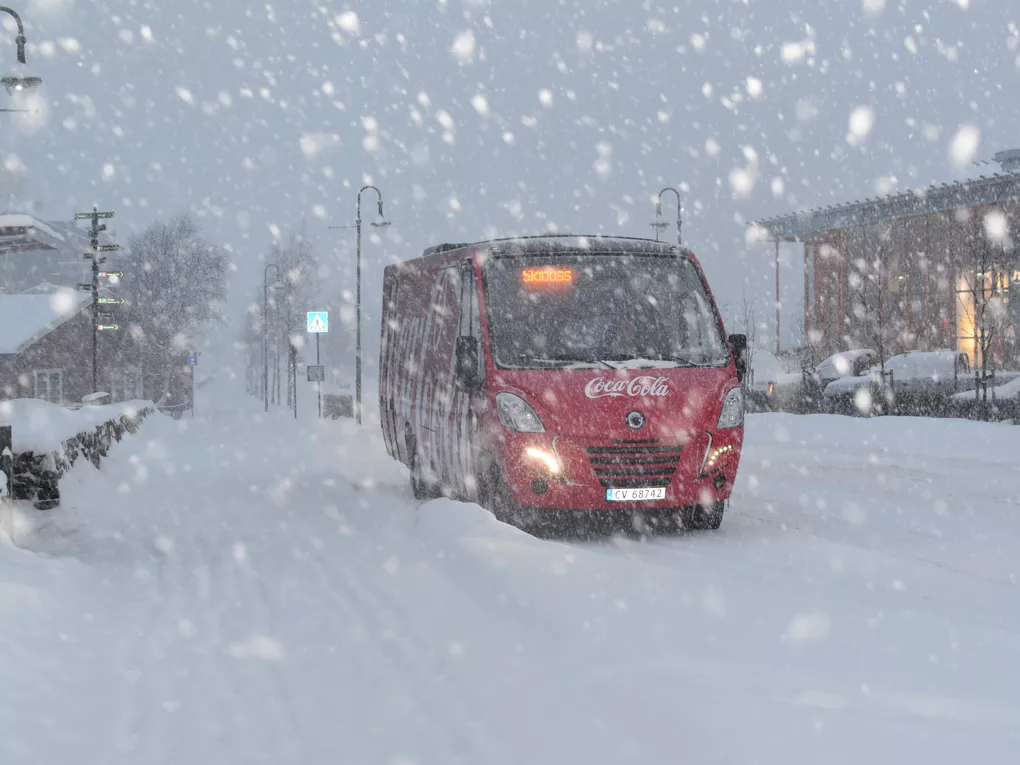 The journey here - Think sustainably
Hemsedal is in progress to become a sustainable destination and to become that, we need help from everyone who visits us.
You can choose from many options when you go to Hemsedal. Public transport is an environmentally friendly alternative and with trains and buses from Vy, you can get from several places to Hemsedal, see our travel pages for more info about this. Maybe it doesn't suit you to drive public transport, then you can drive together with your friends to the mountains so you do not drive more cars than you need. If you have an electric car, you can charge it both in the center of Hemsedal, at SkiStar and at Fyri.
Are you going to live in the city center? Then the ski bus to Hemsedal ski resort is a good option for you to get to the slopes. This year, the ski bus runs on HVO Diesel, which is a bio-based fuel that is produced exclusively from renewable raw materials. The local buses to Gol they run on electricity and this means that all public transport in Hemsedal is now more environmentally friendly than in previous years.
If you drive to the ski slope from the cabin, fill the car with people and do not take more cars than you need to the slope.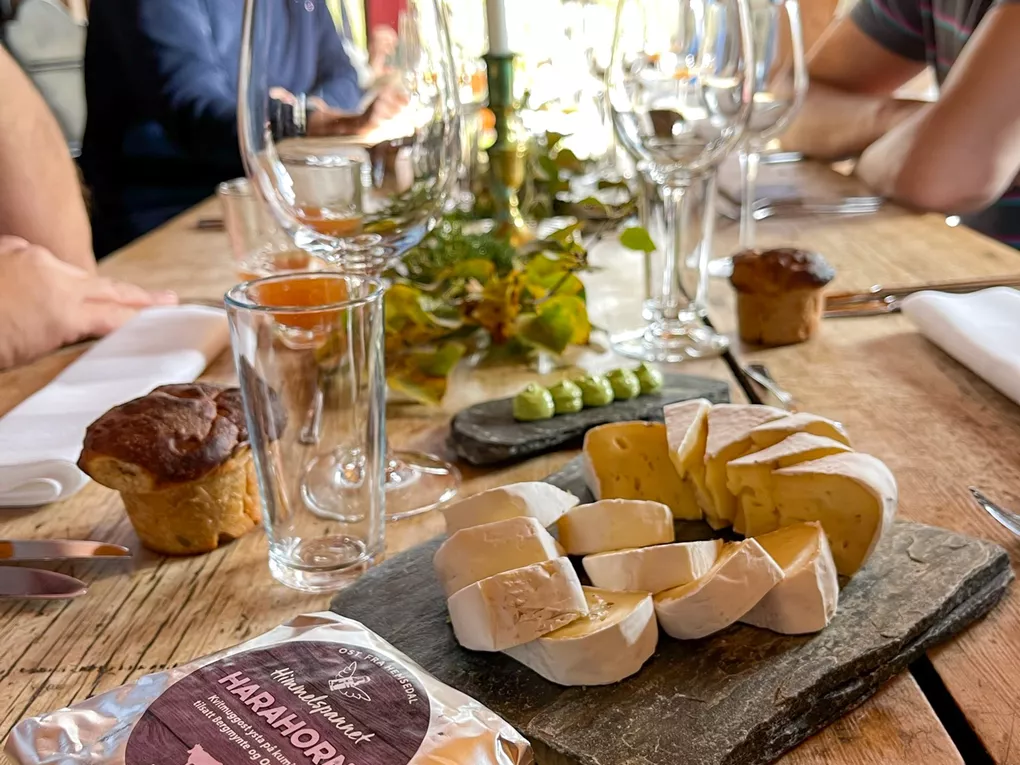 Support your locals
Shopping locally is sustainable. Whether you are buying new skis, clothes or food, you support Hemsedal best by shopping locally. We have one of Norway's best food shops in the village and up to several fantastic local food producers that you can buy products from. When you shop locally, you support Hemsedal, it gives ripple effects of more jobs in the village and we can develop Hemsedal further for you and for us.
We all love local food and it is something I always look for when I visit a new place. What local delicacies can you enjoy in Hemsedal? Here we have several local suppliers who give you a taste of Hemsedal.
For exampel we have the winner of Norwegian Cheese masters here in the village - Himmelspannet so a great tip is to try the local cheese and biscuits when here. Even the jam for topping the cheese can be found locally. In the supermarket, look for Hemsedal's own "brie cheese" from Himmelspannet, they make several exciting flavors of both cow and goat milk. Hemsedal flatbread bakery bakes both flatbread and other other types of local bread that are suitable for both cheese, dessert and our own "national dish" - "småmat".
When the dinner is to be cooked in your cabin, you can use ingredients from Tamt & Vilt, they make local sausages, chops, dug trout and much more. At Brandvoll Fjellgard you can supply yourself with potatoes and eggs in the hut on the farm at Hulbak. We also have coffee that has been roasted in Hemsedal. Adrian at Scandinavian Alps Coffee also offers coffee tasting to learn more about coffee and see which of the coffee types you like best. You also find the local coffee for sale in the supermarkets.
If you swing by Hemsedal Flatbread bakery in Tuv you can enjoy local pastries and also shop for local food from Valdres, Hallingdal and the fjords.
Covid -19
Covid has not disappeared even though we will live pretty much as usual again. We have no special recommendations or regulations in Hemsedal other than what Health Norway recommends. We just want to remind everyone to use antibac and keep their distance if possible, as well as continue with the good habits that you have added to your life during the pandemic.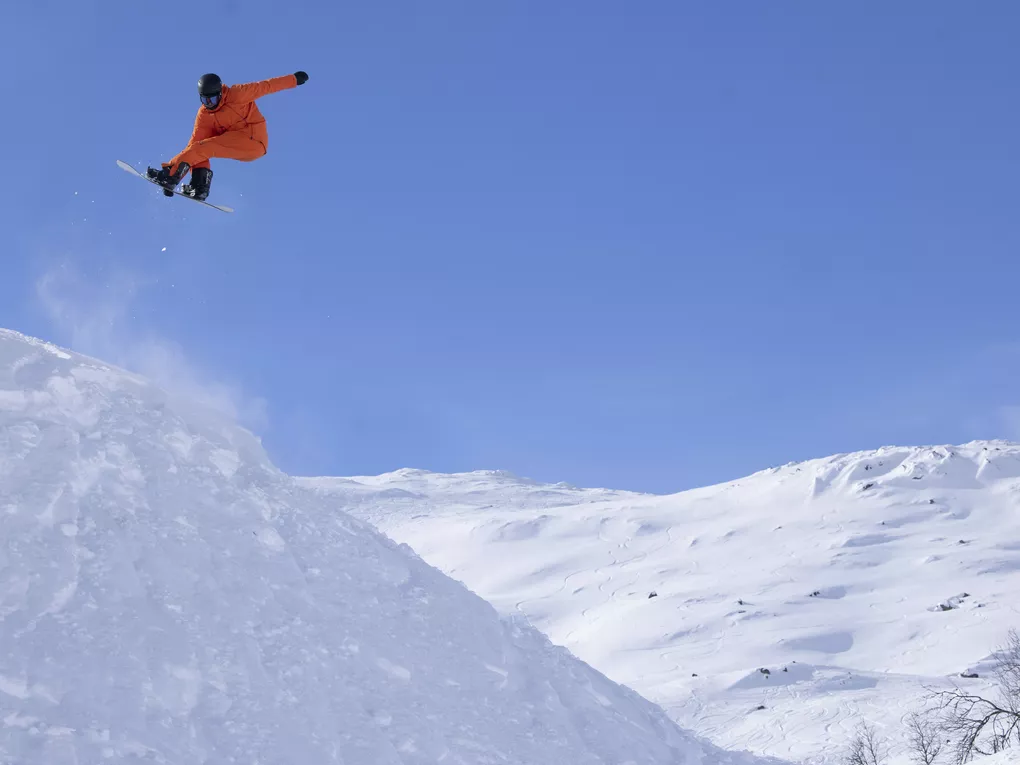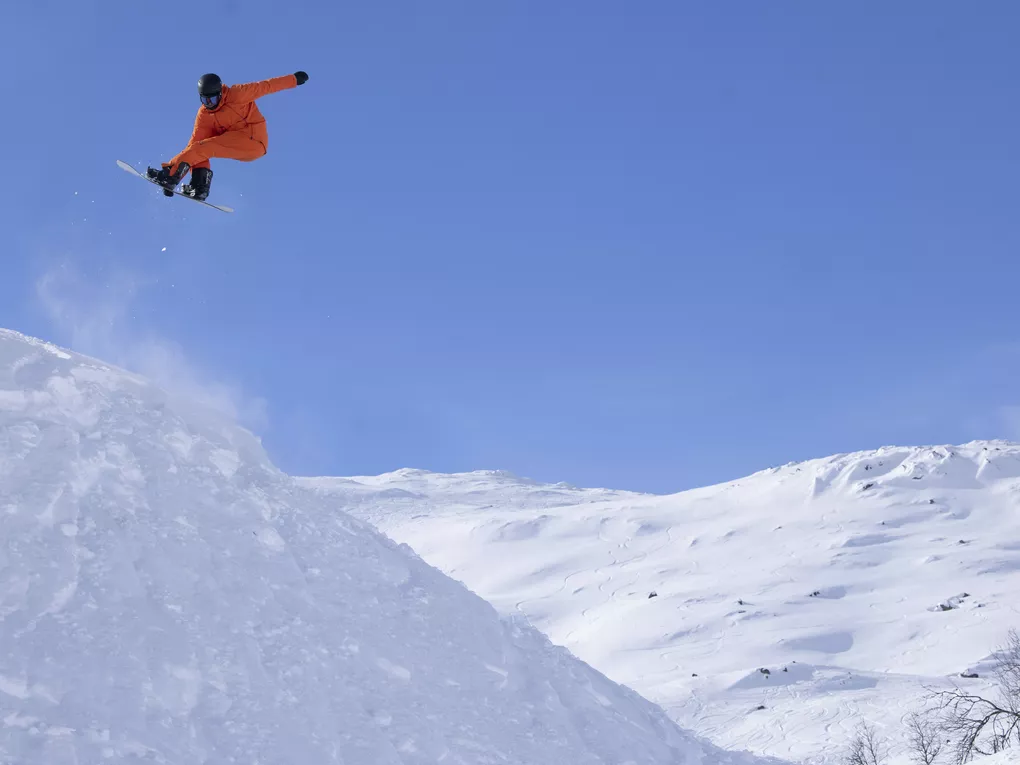 News
What news do we have in Hemsedal this season?
At SkiStar Hemsedal, the red Hemsedal park returns in a new and modern design and they have improved several slopes and increased snow production.
Deli di Montagna is a new restaurant at the bottom of Hemsedal ski resort. This is as the name reveals, an Italian restaurant where you can enjoy real Italian pasta and pizza and next to it you'll find a deli shop where you can buy Italian delicacies. Deli di Montagna is situated in the same premises as O'learys by the kids area.
The après ski at Stavkroa had a major development in 2020 and is Norway's largest après ski. They can offer the same good atmosphere in a safer and larger environment now. The new "Mezz vip" department is an exclusive area of the aprés ski where you can enjoy the party with your friends.
We have received more chargers for electric cars at SkiStar Hemsedal, and they now offer 30 chargers in the ski resort.
Indoor parking at SkiStar Hemsedal is ready, so now on the cold days you can park in a heated garage under the new Fjellandsbyen.
Hemsedal Dyrehotell has opened its doors so for your furry friends. The animal hotel is open every day and looks forward to meeting new dogs throughout the season.
We welcome everyone back to a normal season in Hemsedal!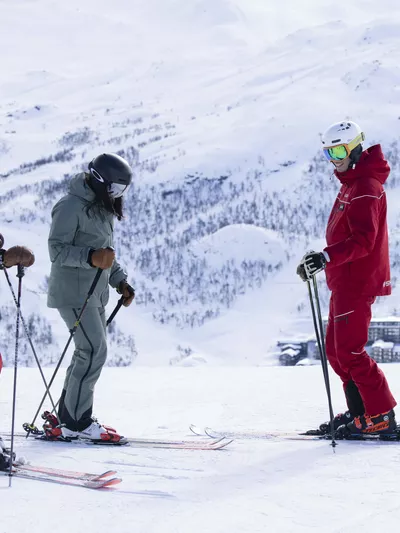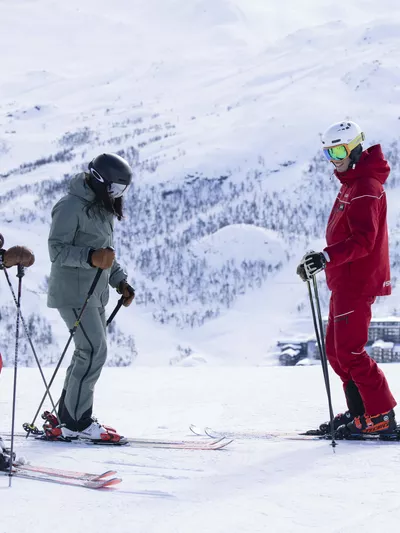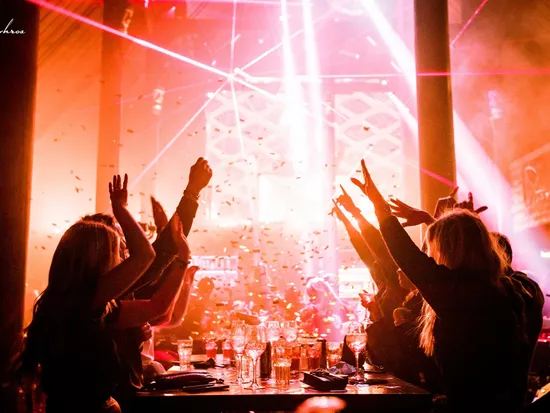 Read about people from Hemsedal
---